HSC Women's Lunch & Trivia
UofL Women's Center invites you to the Women's Lunch & Trivia on the Health Sciences Campus. Please join us, and take the opportunity to enjoy yummy food while meeting and networking with fellow post-doc and graduate women on the UofL Health Science Campus.

All food and drinks are provided free of charge!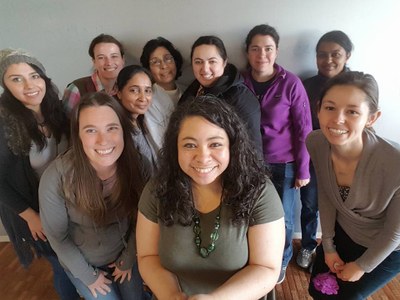 CTR Room 101 12 - 1pm

Co-Sponsors: IPIBS & Office of Graduate and Postdoc Studies and International Center
| Date | Time | Location |
| --- | --- | --- |
| Friday, September 14, 2018 | 12-1 PM | CTR 101 |
| Friday, October 19, 2018 | 12-1 PM | CTR 101 |
| Friday, November 16, 2018 | 12-1 PM | CTR 101 |
| Friday, December 7, 2018 | 12-1 PM | CTR 123 |
| Friday, January 18, 2019 | 12-1 PM | CTR 101 |
| Friday, February 15, 2019 | 12-1 PM | CTR 101 |
| Friday, April 19, 2019 | 12-1 PM | CTR 101 |