UofL celebrates Arbor Day 2022 & Tree Campus Higher Education status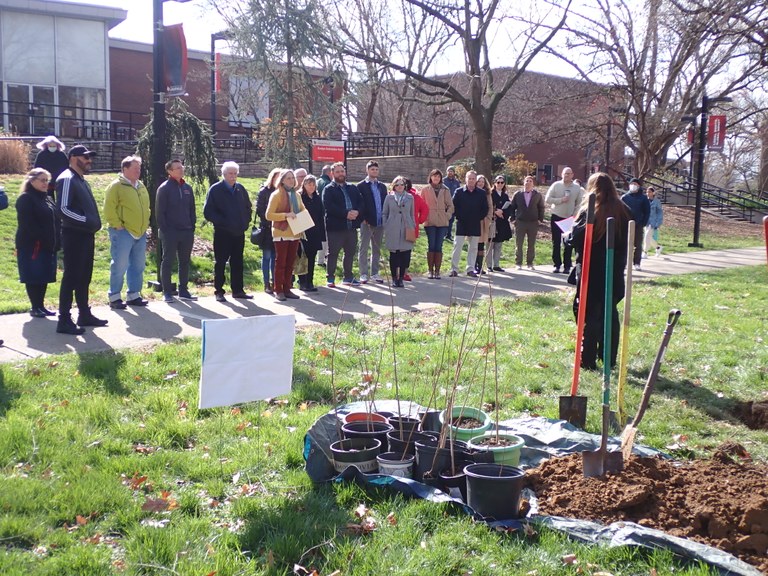 Dozens came out on April 1st, Kentucky's Arbor Day, to celebrate UofL's 12th consecutive year of being awarded Tree Campus Higher Education status from the Arbor Day Foundation.
UofL's Sustainability Council was thrilled to partner with UofL's Hite Institute of Art & Design to honor their 75th anniversary (also April 1st) and to plant a native, pollinator-friendly yellowwood tree by Schneider Hall in memory of two supporters of the Hite's graphic design program — Mike Power (1943-2015) and his son David Power (1971-2021). Both have been significant contributors to the program and both are also UofL alumni! We had a huge crowd, many of who were eager to take home and plant the 40 native pawpaw saplings that we potted up to give away.
Then, at 1:30pm, we gathered with the Health Sciences Center Green Team to plant an American Holly between the Abell Administration Building and the School of Nursing.
The celebration was co-sponsored by UofL's Sustainability Council, UofL's Hite Institute of Art & Design, HSC Green Team, and Physical Plant's Grounds Crew.