Responding with love instead of weapons - UofL helps lead development of 9-1-1 alternative response model for Louisville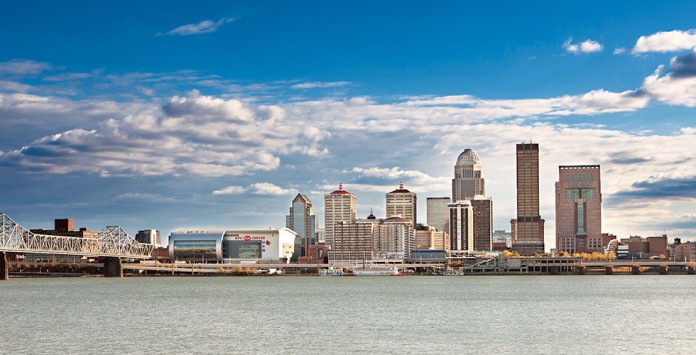 During a time when local and national attention is focused on calls for changes in policing, collaborators from the University of Louisville, Spalding University, Seven Counties Services and the Kentucky Cabinet for Health and Family Services' Department for Behavioral Health, Developmental and Intellectual Disabilities, have initiated planning for a community-centered alternative response model for Louisville 911 calls best served by mental health and social services professionals rather than traditional police engagement.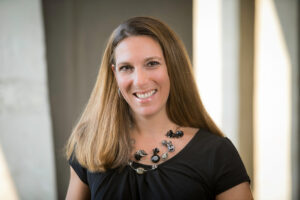 Diversion Options: Voice and Empowerment (DOVE) Delegates is a research and development partnership that will design an alternative response model that meets Louisville's unique needs, based substantially on input from the city's residents and those directly impacted.
The need for an alternative response model derives from community concerns about instances in which law enforcement officers engage with individuals experiencing behavioral health crises.
Susan Buchino, an assistant professor in the School of Public Health and Information Sciences (SPHIS) and assistant director of the Commonwealth Institute of Kentucky (CIK), will co-lead UofL's research effort with Tony Zipple, an executive-in-residence at SPHIS.
"We have the opportunity to create a program that reduces the criminalization of intellectual and behavioral health conditions by using community-care practices and linking people to appropriate health and social services," Buchino said.
Those involved in the project will assess best practices from other cities, analyze local data and organize community forums. Although similar models have been highlighted nationally, Louisville's DOVE Delegates planning process is intentional about learning from the work of others while ensuring the model fits the context and climate of Louisville. DOVE Delegates will seek input of invested community members, as well as city leaders, behavioral health and social service providers, and representatives from advocacy organizations.
The Spalding University School of Social Work will concentrate on organizing focus groups of Louisville residents to learn about their experiences and to integrate their input into planning and decision-making. A community survey launched this month with focus groups to be held throughout the city. School of Social Work Chair Shannon Cambron will lead Spalding's involvement, and Louisville social worker and community organizer Khalilah Collins will serve as a project manager on the forums, which aim to elevate the voices of those whose lives may have been negatively impacted by current systems and practices.
Experts from Seven Counties Services will contribute insight from the perspective of a mental health services provider, focusing on behavioral health crisis response.
The work of UofL, Seven Counties and Spalding will be combined into a progress report that will be presented this summer to Louisville Metro Government, which is providing support to the DOVE Delegates through funds focused on reimagining public safety, including forfeiture monies from the Louisville Metro Police Department.
Recommendations will be made for implementation of a pilot program in the city's 2022 fiscal year. The goal of implementing such a model is to create a positive health and economic impact on the community.
The Department of Behavioral Health, Developmental and Intellectual Disabilities is supporting DOVE Delegates through a federal Transformation Transfer Initiative Jail Diversion grant from the National Association of State Mental Health Project Directors.
Key to its community engagement, DOVE Delegates has seated a 20-person accountability/advisory board made up of representatives from around the city and from a range of professional and personal backgrounds. The board was formed to ensure accountability and transparency to the community, and it will provide recommendations and insight into the planning and development process while supporting outreach and engagement efforts of the project.
Source: UofL to help lead in development of 911 alternative response model for Louisville (UofL News, May 20, 2021)