RecycleMania 2019 Results Show UofL's Improvement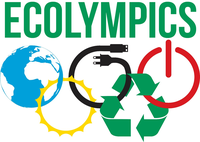 As a part of Ecolympics 2019, UofL participated in RecycleMania, from February 3 to March 30, 2019. RecycleMania is a friendly annual competition among North American universities. During this 8 week period, UofL competed to reduce waste, increase recycling & composting, and raise conservation awareness across all three campuses!
Throughout the competition, students, faculty, and staff were encouraged to take action and offered incentives each week. Participants were asked to post sustainable actions and tag @UofLSustainable in order to be entered to win a restored vintage Peugeot road bike (grand prize), and weekly gift cards to Comfy Cow or a Heine Bros. coffee gift pack.
All that hard work paid off as UofL did better than ever in the competition! Check out these RecycleMania 2019 Results:
In the Diversion category, UofL upped our game from 2018, again finishing #1 in the state and 18th out of 159 nationally, with an overall Recycling Rate of 57.65% during the 8-week competition. Full Results here.
UofL also improved our performance in the Per Capita Classic, having recycled 16.841 lbs/person, for a 1st place finish in Kentucky and a national ranking of 42nd.
In Total Recycling, UofL improved as well, finishing 2nd in the state and 36th in the nation by recycling and composting 537,408 lbs. over 8 weeks.
For our efforts to compost, UofL finished 1st in Kentucky and 89th in the country in the Food Organics category, with 18.00 points.
In the all-important Waste Minimization category, UofL finished 129th nationally and 5th in the state, with a total waste production of 39.72 lbs/person.