SPHIS Home » News » W. Paul McKinney, MD, Appointed SPHIS Interim Dean
W. Paul McKinney, MD, Appointed SPHIS Interim Dean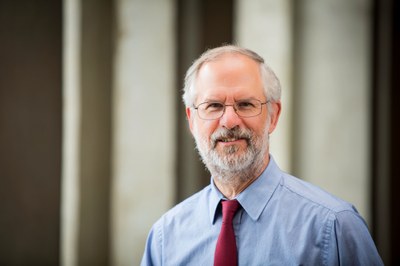 W. Paul McKinney, MD, professor, associate dean for research, and director of the Clinical Investigation Sciences program, has been appointed interim dean of the School of Public Health and Information Sciences, effective July 1, 2023.  
Dr. McKinney possesses qualities that faculty, staff and students expressed wanting in an interim dean at recent listening sessions with the Provost's Office. He also brings a wealth of experience to the appointed role. 
He arrived at the University of Louisville in 1995 as the V.V. Cooke Chair in Medicine and the chief of the Division of General Internal Medicine. His prior training and experience included two years with the Centers for Disease Control as an Epidemic Intelligence Service officer, five years as hospital epidemiologist at the Medical College of Wisconsin, and five years as section chief in the Department of Internal Medicine at the University of Texas/Southwestern Medical School in Dallas. His interest in international health led to the establishment of the UofL's first International Travel Medicine Clinic in 1996. Due to increasing levels of concern for biodefense in the wake of the anthrax attacks of 2001, he helped formulate the UofL Center for Health Hazards Preparedness that was subsequently supported by a series of federal grants over 10 years. When the School of Public Health and Information Sciences was formally established in 2004, he was appointed as an associate dean and later led the successful efforts for its initial accreditation. 

Dr. McKinney explained that he feels honored to serve the school in this new role. He said, "I am committed to continuing Dean Blakely's legacy by striving to demonstrate the high level of support for our outstanding faculty, staff, learners and community that he provided, and I look forward to working with our dedicated partners at the local and state level to ensure that we meaningfully advance important measures of public health across the Commonwealth of Kentucky."
Starting in late April, Dr. McKinney worked closely with Dean Blakely to ensure he was thoroughly onboarded before Dean Blakely retired on June 30. Dr. K.B. Kulasekera, professor and chair, has assumed the duties of Associate Dean of Research, replacing Dr. McKinney on an interim basis.
The search is underway for a permanent dean of the School of Public Health and Information Sciences and is expected to conclude by late fall 2023. [add job opening link]
Learn more about Dr. McKinney.