SPHIS Home » News » SPHIS Graduate Student Earns Fulbright-Fogarty Fellowship
SPHIS Graduate Student Earns Fulbright-Fogarty Fellowship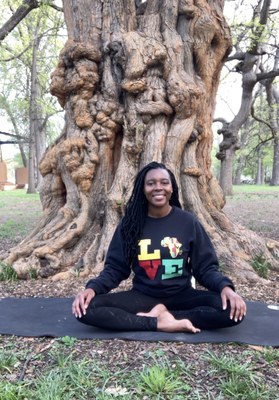 Shakeyrah Elmore, doctoral student, Dept. of Health Promotion and Behavioral Sciences, will be conducting research in Kingston, Jamaica thanks to her Fulbright-Fogarty Fellowship. She will spend the Fall 2021 semester studying at the University of the West Indies, Caribbean Institute for Health Research and working with local hospitals and social organizations. Shakeyrah's project will employ qualitative research methods to explore the lived experiences of postpartum depression among Jamaican women.
Shakeyrah's spirituality and life experiences drive her passion for public health. She explained, "I believe that health is a human right, and everyone deserves an equal chance to live a healthy life. However, we understand the unfortunate reality that this is not the case. I want to be a part of changing this narrative and impacting health, particularly within marginalized groups including populations across the African diaspora, women, and children."
Shakeyrah said, "I am deeply honored to receive this award and join thousands of individuals who changed the world in extraordinary ways. I am humbled to be part of such distinction and to conduct global health equity research."
The Fulbright U.S. Student Program offers research, study and teaching opportunities in more than 160 countries to recent graduates and graduate students. Administered in the U.S. by the Department of State's Bureau of Educational and Cultural Affairs, the Fulbright program was established in 1946 to foster mutual understanding through education and cultural exchange.