SPHIS Home » News » New Course: Healthcare Worker's Role in COVID-19 Vaccination During a Global Pandemic
New Course: Healthcare Worker's Role in COVID-19 Vaccination During a Global Pandemic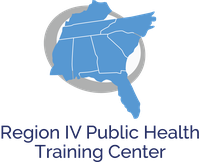 The HRSA Region IV Public Health Training Center, based at the UofL School of Public Health & Information Sciences, recently released a new online training module: "The Time is Now: Healthcare Worker's Role in COVID-19 Vaccination During a Global Pandemic."
This course was developed for individuals who want to learn more about the healthcare professional's role in COVID-19 vaccination efforts. Instructor Ruth Carrico, PhD, DNP, FNP-C, CIC, FSHEA, FNAP, describes the FDA emergency use authorization process, how the vaccines have made it to this point, and implications for the vaccine candidates (current and future). Dr. Carrico discusses vaccine access and availability as well as healthcare workers' role in helping to ensure equity among different communities in the vaccine administration process. Dr. Carrico closes by describing how a healthcare practice can prepare for vaccine distribution and administration.
The course is available on the TRAIN website. Visit the Kentucky TRAIN website and search for Course ID# 1095387. You must create an account on TRAIN to receive one hour of CPH credit for completing the course.
Dr. Ruth Carrico is a Professor in the Division of Infectious Disease at the University of Louisville. Dr. Carrico also serves as Director of Epidemiological Research for the UofL Center of Excellence for Research in Infectious Diseases and Director of the UofL Center for Education and Training in Infection Prevention.