SPHIS Home » News » Meet the HPBS Executive-in-Residence, Tony Zipple
Meet the HPBS Executive-in-Residence, Tony Zipple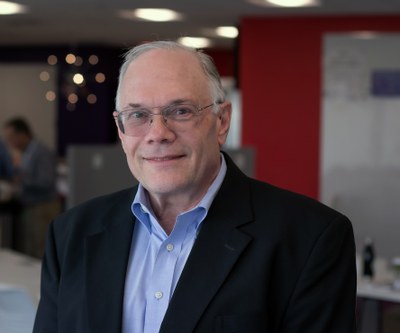 The Health Promotion and Behavioral Sciences (HPBS) Department in the UofL School of Public Health and Information Sciences (SPHIS) has launched an Executive-in-Residence (EIR) Program which integrates senior business leaders into the school and gives students, faculty, and staff opportunities to interact and learn from these executives.
One of the EIR's is Tony Zipple, MBA, a licensed psychologist who spent 30 years as a senior executive with large mental health organizations in Boston, Chicago, and Louisville. He recently retired from executive leadership roles, including his position as the CEO of Centerstone Kentucky.
Zipple is no stranger to the university setting. He spent five years as a full-time professor and researcher at Boston University. As a result, he has experience advising students on everything from dissertation topics to potential career paths. He currently is a part time professor in the psychology department at Eastern Kentucky University. He said, "I love the opportunity to be involved with student learning and translational research."
As EIR, he will participate in guest lectures, conduct mock job interviews, and assist with the projects in the Center for Health Organization Transformation (CHOT).
In addition to teaching and his role at SPHIS, he is also a trainer in resilience and adverse childhood experiences for the Bounce Coalition and the owner of Silverflux, a talent optimization consulting company.
When asked how students can best utilize him as a resource, he said, "I have deep appreciation for the challenge of bridging the gap between the university and community and enjoy working with one foot in each camp."
He concluded by offering some advice to those who are just beginning their public health journeys as well as those who are about to start their careers. 
Think big! Your expertise has never been more important to more parts of society. The big health and social challenges facing us today have profound public health implications: economic inequality, healthcare costs, healthcare access, the impact of housing, education and employment on health and community, adverse childhood experiences and trauma, addiction, and 101 others. Public health training has given you the necessary tools to help the general public understand the nature of these challenges and develop and implement policies and practices to solve them. Grab important problems that really engage you and lead practical solutions to them.
Develop a passion for learning. Your training at SPHIS is a great launching pad and your ongoing education starts the day you graduate. It is up to you to stay fresh and current and that means learning more every day. Nothing that you learn is ever wasted.
Pick a first job that is opportunity rich. An employer that provides mentorship, values who you are and what you offer, and allows you room to learn and grow while working on projects that engage you is worth far more than a bigger paycheck in a more limited role.
Feel free to set up a time with Tony to meet, connect via LinkedIn, or follow his business online: Silverflux website and Silverflux Facebook.