SPHIS Home » News » Faculty Retirement Spotlight: Dr. Richard Wilson
Faculty Retirement Spotlight: Dr. Richard Wilson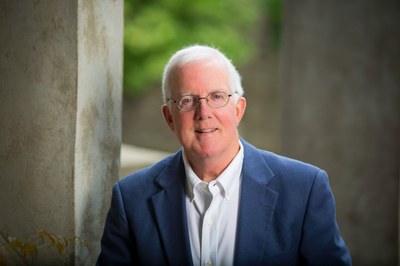 After nearly 16 years at SPHIS, Richard Wilson, DHSc, MPH, professor in the school's Department of Health Promotion and Behavioral Sciences (HPBS), retired on March 31, 2021. Dr. Wilson joined the SPHIS faculty in August 2005, during the school's early years, and assumed responsibility for establishing the Dept. of HPBS and served as Chair until September 2018.
When reflecting on his time at SPHIS, Dr. Wilson believed his most meaningful contribution was building the HBPS department. He explained this was "only possible by working together with great colleagues: Drs. Ruth Carrico, Muriel Harris, and Scott LaJoie." He further explained, "I learned to value and trust all the people assembled to create our school, making it a place to which we would proudly invite students."
His colleagues equally enjoyed working with him. "As a colleague, Dr. Wilson was a pleasure to work with. He was always a reliable contributor, particularly in the MPH program. We could count on Dr. Wilson to provide insightful and constructive observations regarding the schools' academic programs," said his longtime colleague Dr. Bob Jacobs, SPHIS professor and MPH director.
Dr. Wilson was also a highly regarded instructor. From 2005 through fall 2019, he taught Introduction to Health Behavior, a core course in the school's MPH program, to hundreds of students. Other regular courses included Grant Writing, Integrated Learning in Public Health, and Public Health Education Principles & Strategies. 
"Dr. Richard Wilson was a true friend of students, in all concentrations, but especially in Health Promotion. He always made time to meet with students for academic reasons, and also demonstrated a genuine and ongoing concern for their interest and well-being," said Dr. Jacobs.
Dr. Wilson's public health career began at Loma Linda University, where he earned a Doctor of Health Science (DHSc) and Master of Public Health (MPH) in public health education. From there, he spent five years at the University of Nebraska- Lincoln as an assistant professor in the School of Health, Physical Education and Recreation. He moved to Kentucky in 1980 when he became an associate professor in the Dept. of Public Health at Western Kentucky University (WKU). In the 15 years he spent at WKU, Dr. Wilson was promoted to professor, granted tenure, and led the MPH program for five and a half years.
For this article, Dr. Wilson was invited to speak directly to public health students–past, present, and future. He offered the following advice for students just entering the field of public health: "We need to find more compelling ways to enhance public understanding about what we do and why it is important. Unlike the clinical disciplines that are often achieving the immediate gratification of successful treatment, public health is usually more delayed. Sometimes if we are successful, nothing happens!" 
To his former students and colleagues, he encouraged them to stay in touch: "I always enjoy reconnecting with students I've had in the past and learning about their pursuits. I would like students to view me and the institutions where I've worked to be not just where they graduated from, but as lifelong professional resources."
As for Dr. Wilson's next chapter, it is a blank page: "My plan for retirement is to form a plan on how I can relax a little but also to stay engaged in public health and community life."
Congratulations on your retirement, Dr. Wilson! Everyone at the UofL School of Public Health and Information Sciences wishes you all the very best.