SPHIS Home » Message from the Dean
Message from the Dean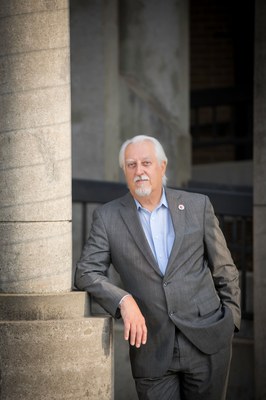 Colleagues,
I recently attended the latest board meeting of the Council on Education in Public Health (CEPH), our accrediting body. A critical issue we are confronting this year is how to revise "Section G: Diversity and Cultural Competence" of the CEPH reaccreditation criteria. This is the part of the self-study where schools/programs define their diversity priorities and processes for addressing targets and quantifying progress. The recent flurry of actions in several states has forced everyone to reconsider the progress we have made in recent years to improve population health for all. These steps include eliminating any sort of Critical Race Theory in the classroom, diversity criteria in admissions or hiring practices, and data driven efforts to understand the factors that contribute to health disparities—long a bastion of academic public health. The near-term future will bring many challenges to what we stand for as a profession and will provoke an interesting set of conversations at the CEPH board. It will be an equally meaningful set of discussions we will have at UofL and every other educational institution across the country.
As a school of public health, we continue to do great work to make whatever contributions we can to both tomorrow's workforce and today's population.  One illustration highlighted in this newsletter is the HRSA scholarship funding secured by Dr. Tammi Thomas, Associate Dean of Student Affairs, Public Health Practice and Undergraduate Education. Another example is the $300,000 Genentech gift she received to advance the Jefferson Community and Technical College (JCTC) pipeline to SPHIS. Both awards are, in part, intended to increase the diversity of the public health workforce. It will be interesting to see how Kentucky addresses some of these issues in the current legislative session.
Here are a few other nods to our wonderful faculty. Dr. Brian Guinn was named a top 3 faculty favorite at UofL. We often have 20 or more instructors identified as faculty favorites, but this year we have 35. Dr. Aishia Brown is continuing her work as director of the Center for Social Justice Youth Development Research, which is generating a lot of attention with the city. Dr. Muriel Harris and alumna Baraka Muvuka recently published a book, Integrated Research Methods in Public Health, aimed at improving learning and practice. The Commonwealth Institute of Kentucky, our public health policy research center, continues to publish excellent policy briefs on topics important in the state.
Of course, our students continue to excel as well. This year, 11 public health students received prestigious Woodford R. Porter Scholarships. And, many students are now in the home stretch, expecting to graduate in a little over a month. I look forward to what we can accomplish in the next few months.
I must close by recognizing our recently departed colleague, Dr. Robert Esterhay.  Bob was one of the founding pillars of the school who contributed greatly to our work for the past two decades. He is already sorely missed. Rest in peace Bob—job well done!

Dr. Craig Blakely
Dean
Read an archive of past messages from Dean Craig Blakely