Sherry Duffy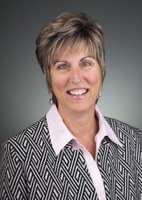 Director of Strategic Initiatives -- SPHIS
Deputy Director -- Commonwealth Institute of Kentucky
School of Public Health and Information Sciences
485 E Gray St., Room 233-L
Louisville, KY 40202
502-852-8087 (office)
sherry.duffy@louisville.edu

Background
Sherry Duffy is the Deputy Director of the Commonwealth Institute of Kentucky (CIK) in the University of Louisville School of Public Health and Information Sciences.  The mission of the Commonwealth Institute is to inform policy and practice that will improve the health of populations in Kentucky and beyond by facilitating and supporting transdisciplinary collaborations for research and data analytics. The Institute builds research infrastructure to support a variety of transdisciplinary projects that engage academic partners, clinical partners, and community partners in improving the health of the Commonwealth.  Duffy's primary responsibility is to oversee the development and maintenance of the infrastructure related to administration and financial management as well as strategic planning for the growth of CIK. She also serves as adjunct faculty at UofL, teaching Diversity in the Workplace, Coaching and Talent Management, Needs Assessment, and Prior Learning Assessment.
Prior to joining the Commonwealth Institute, Duffy was the Associate Director for Community Relations in the University of Louisville, Organizational Leadership & Learning program.  She taught undergraduate courses and helped build relationships and partnerships with employers, regional professional organizations and community workforce development initiatives.
Duffy received a BS in Management and a MS in Human Resources from the University of Louisville.
Honors and Awards
2014 UofL's Metroversity Outstanding Faculty member for Adult Learners
2011-2014 Faculty Favorite
Office Hours
8:00am - 4:30pm