Sarah S. Moyer, MD, MPH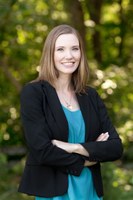 Health Management and Systems Sciences
Associate Professor
Room No. 202, 485 E. Gray St.
Louisville, KY 40202
Phone: 502-852-6583
sarah.moyer@louisville.edu
Office Hours: By appointment
Education
Doctor of Medicine - Temple University School of Medicine, May 2010  
Masters of Public Health - Dartmouth College, Center for Evaluative Clinical Sciences, June 2006
BA in Physics - The Colorado College, May 2004 
Background
Dr. Sarah Moyer, director of the Louisville Metro Department of Public Health and Wellness, is the Chief Health Strategist for the city of Louisville. Moyer, a board certified family physician, works with all sectors of the community to affect policy, systems and environmental changes that will lead to better health outcomes for all residents of the city. Her vision is to make Louisville a healthy, just, and safe community where every resident can thrive.
Dr. Moyer joined the Department of Public Health and Wellness in January 2015 as Medical Director. She also served as the department's interim health director from January 2015 – April 2016 following the departure of Dr. LaQuandra Nesbitt to assume directorship of the Washington D.C. Department of Health. During her tenure as Medical Director, she spearheaded the expansion of Louisville's Smoke-Free Ordinance to include electronic cigarettes and hookah products, the establishment of healthy vending guidelines, the establishment of Kentucky's first Syringe Exchange Program, and the national accreditation of the department.
Dr. Moyer also holds an appointment to the faculty of the University of Louisville School of Public Health and Information Sciences where she helps to educate and inspire the next generation of public health professionals, works collaboratively on research projects to better inform public health programs and policies, and develops grant opportunities.
Dr. Moyer earned a Doctor of Medicine from the Temple University School of Medicine In Philadelphia. She completed her Family Medicine Residency at the Wake Forest School of Medicine and earned a Master's in Public Health with honors from Dartmouth. She earned her undergraduate degree from Colorado College where she majored in physics.
Dr. Moyer is married to Dr. Jed Moyer, a pediatric orthopedic physician with Norton Healthcare. They have twin three-year old boys, James and Landon, as well as one-year old son, Teddy.