Robert R Jacobs, PhD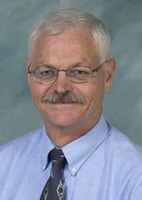 Environmental and Occupational Health Sciences
Emeritus Professor
robert.jacobs@louisville.edu
Dr. Jacobs is a Professor of Environmental and Occupational Health at the University of Louisville School of Public Health and Information Sciences (SPHIS). and the Director of the Masters of Public Health (MPH) program.  Prior to coming to U of L he was Director the Graduate Program in Public Health at the Eastern Virginia Medical School and Old Dominion University where he was a Professor in the Department of Family and Community Medicine at Eastern Virginia Medical School, and Professor of Community and Environmental Health at Old Dominion University.   Dr. Jacobs received his Ph.D. in environmental sciences and engineering from the School of Public Health at the University of North Carolina.  Dr. Jacobs has published extensively on the health effects associated with specific components of inhaled organic dust (gram negative bacterial endotoxins) and on the development of methods for exposure assessment of specific biological airborne contaminants in both the work and non-work environments (gram negative bacterial endotoxins, mycotoxins, and beta 1,3 glucans).  He is past Chair of the Committee on Organic Dust of the International Commission for Occupational Health (ICOH) of the International Labor Organization (ILO) and has collaborated on international health projects in Sweden, Guyana, Surinam and Moldova.  Dr. Jacobs has also served as a member of local, regional, and national committees focused on assessing the impacts of climate change on public health.  In additional to his interest in environmental and occupational health, Dr. Jacobs has been involved in a diverse array of public health programs ranging from the development of vector control programs in developing countries to programs designed to enhance the training of the public health workforce.  In 2010-11 Dr. Jacobs was a Fulbright Scholar at the West China School of Public Health at Sichuan University in Chengdu, China.
Research Interests
Health effects associated with indoor air and exposures to organic dust in agricultural and industrial environments; Inhalation toxicology, and International Environmental and Occupational Health Practice
Professional/Scientific Organization Memberships
American Conference of Governmental Industrial Hygienists
Kentucky Public Health Association
American Public Health Association
Honors

Delta Omega, National Honor Society in Public Health
2010-11 Fulbright Lecturing Scholarship, West China School of Public Health, Sichuan University, China

Recent Publications

Taylor, L., P.C. Reist, B. Boehlecke, and R.R. Jacobs: Characterization of an Aerosol Chamber for  Human Exposures to Endotoxin: Applied Occupational and Environmental Hygiene.  Vol. 15 (3): 303-312, 2000
Young, Shih-Houng, Wen-Ji Dong, R.R. Jacobs: Observation of a partially opened Triple-Helix Conformatin in 1-3 Beta Glucan by Fluorescence Resonance Energy Transfer Spectroscopy. The Journal of Biological Chemistry, Vol. 275 (16):11874-11879, 2000
Chun, David, V. Chew, K. Bartlett, T.Gorden, R. Jacobs, et. al.: Preliminary Report on the Results of the Second Phase of a Round-Robin Endotoxin Assay Study Using Cotton Dust, Applied Occupational and Environmental Hygiene.  Vol. 15 (1): 152-157, 2000
Petersen,D.J., P. M. Ginter, M.E. Hovinga,O.D. Williams, R.R. Jacobs, S. Davies: Public Health   Case Studies: A New MPH Requirement Bridging Academia and Practice. J Public Health Management Practice, 2001, 7(3),86-91.
Dearwent S.M., Jacobs R.R., Halbert J.B., : Locational Uncertainty In Georeferencing Public Health Datasets. Journal of Exposure Analysis and Environmental Epidemiology, July - August 2001, Vol. 11, No. 4 pp.329-334
Chun, D., V. Chew, K. Bartlett, T.Gordon, R. Jacobs, et al.: Second Inter-Laboratory study comparing endotoxin assay results from cotton dust. Ann. Agric Environ Med 2002, 9:49-53.
Shih-Houng Young, Victor A. Robinson, Mark Barger, Robert R. Jacobs, David G. Frazer and Vincent Castranova1; Partially-opened Triple-helix Is the Biological Active Conformation of 1-3-β-Glucans which Induces Pulmonary Inflammation in Rats; Journal of Toxicology and Environmental Health, 66:551-563, 2003
Chicu V., Robert R. Jacobs, Friptuleac G.,  Babalau V., Stiuca S., Stratu R. and Tafuni A. "Impact of risk factors in diseases history of  children with recurrent bronchitis", Bulletin of Perinatology 4 (2002): 11-14 (Moldova).
Chicu V., Robert R. Jacobs, Friptuleac G.,  Babalau V., Stiuca S., Stratu R. and Tafuni A. "Assessment Study of Respiratory System State  in Students on the Basis of Questioning" Scientific Annals of State Medical and Pharmaceutical University "Nicolae Testemitanu" (2002): v.3, 467-473 (Moldova).
Boehlecke B, Hazucha M, Alexis NE, Jacobs R, Reist P, Bromberg PA, Peden DB

.

Low-dose airborne endotoxin exposure enhances bronchial responsiveness to inhaled allergen in atopic asthmatics.J Allergy Clin Immunol. 2003 Dec;112(6):1241-3.
Chicu V., Robert R. Jacobs, Friptuleac G.,  Babalau V., Stiuca S., Stratu R. and Tafuni A. "Hygienic Characteristics of Indoor Air in Residencies and Respiratory Diseases Prevention", Materials of Congress of Hygienists, Epidemiologists and Microbiologists of Moldova; (2004) (Moldova)
Jacobs, R. R., Chun, D. C. 2004. Inter-Laboratory Analysis Of Endotoxin In Cotton Dust Samples. American Journal Of Industrial Medicine 46:333-337.
Chun DT, Bartlett K, Gordon T et al. (Jacobs RR) History and results of the two inter-laboratory round robin endotoxin assay studies on cotton dust. American Journal of Industrial Medicine 49(4):301-6, 2006
Chan C, Heinbokel JF, Myers JA, Jacobs RR. 2011. Development and evaluation of a dynamic model that projects population biomarkers of methylmercury exposure from local fish consumption. Integr Environ Assess Manag 7: 624-635.
Chan C, Heinbokel JF, Myers JA, Jacobs RR. 2011.  A dynamic model using monitoring data and watershed characteristics to project fish tissue mercury concentrations in stream systems, Submitteed, Integr Environ Assess Manag
Chan, C and Jacobs RR. 2013. Analysis of potential mercury policies: the impact of stream basin characteristics on susceptible populations.

Integr Environ Assess Manag.

9(1):124-33.
Selected Books Edited

Organic Dusts: Exposure, Effects, and Prevention (with R. Rylander), Lewis Publishers, Boca Raton, Florida, 1994.
Biosafety Reference Manual (with P. Heinsohn and B. Concoby), American Industrial Hygiene Association (August 1995).
Selected Book Chapters

Jacobs, R.R.: Organic dusts, its definition and environments with risk. In:

Organic Dusts: Exposure, Effects, and Prevention

. Eds. R. Rylander and R.R. Jacobs. Lewis Publishers, Boca Raton, Florida, 1994.
Jacobs, R.R.: Exposure assessment in environments containing organic dust. In:

Organic Dusts: Exposure, Effects, and Prevention

, pp. 43-59. Ed. R. Rylander and R.R. Jacobs. Lewis Publishers, Boca Raton, Florida, 1994.
Jacobs, R.R. and K.J. Donham: Prevention - Strategies of worker protection. In:

Organic Dusts: Exposure, Effects, and Prevention

, pp. 267-275. Ed. R. Rylander and R.R. Jacobs. Lewis Publishers, Boca Raton, Florida, 1994.
Jacobs, R.R.: Endotoxins.

Biosafety Reference Manual

. American Industrial Hygiene Association, Akron, Ohio, August, 1995.
Jacobs, R.R. and B. Concoby: Allergen chapter.

Biohazards Reference Manual

. American Industrial Hygiene Association, Akron, Ohio. August, 1995.
Jacobs, R.R.: Case study: Community Education. In:

Communicating Risk in a Changing World

. T. Tinker, ed. Beverly Farms, MA:OEM Press, 1998.
Boehlecke, B. and R.R. Jacobs: Endotoxins.  In:

Physical and Biological Hazards of the Workplace

., pp. 483-487. Van Nostrand Reinhold, 2001.
Jacobs, R.R.  et. al.:  Case 6 – The New York State West Nile Virus Outbreak: What Should Be Nassau County's Response? In:

Public Health Leadership and Management Cases and Context

. pp. 237-264. S.A. Capper, P.M. Ginter, and L.E. Swayne, eds. Sage Publications, 2002
Jacobs, R.R.  et. al.: Case 10 – Red Tide and Red Ink in Escambia County, Florida. In:

Public Health Leadership and Management Cases and Context

. pp. 299-307. S.A. Capper, P.M. Ginter, and L.E. Swayne, eds. Sage Publications, 2002