Linda Dillman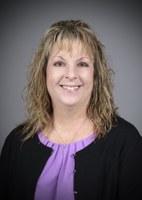 SPHIS Administration 
Administrative Associate
Student Services
Studio Arts Building - Belknap Campus, Room 100
Phone: 502-852-5559
Fax: 502-852-3294
linda.dillman@louisville.edu
Office Hours: Monday - Wednesday, 8 a.m. to 5 p.m.
I am excited to be part of the School of Public Health and Information Sciences!  I have been with the University of Louisville since 2011 and joined SPHIS in the summer of 2016.  I spent five years with the UofL School of Dentistry working in Student Affairs/Admissions and the Office of Community Services.  I enjoy working with students and am happy to have been given the opportunity to work with the SPHIS Undergraduate Program.