Brandy N. Kelly Pryor, MA, PhD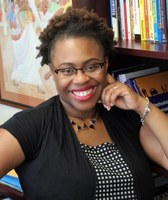 Health Promotion and Behavioral Sciences 
Assistant Professor 
400 E. Gray St., Room 126
Phone: 502-574-6606
Fax: 502-574-1430
Brandy.Kelly@louisville.edu
Background
I hold a PhD in recreation, park and tourism sciences with a concentration in youth development from Texas A&M University, a master's degree in education administration and human development, with a concentration in educational policy studies, and a Bachelor of Arts degree in international affairs with concentrations in global public health and Africa, both from The George Washington University.
Before coming to Louisville, I was an assistant professor at Texas A&M University. I also have served as an AmeriCorps member in Washington, D.C.; studied global health and determinants on health abroad in Kenya, Tanzania, Haiti, Trinidad, and Barbados; and worked as a PhD student in the Center for Community Health Development at Texas A&M's School of Rural Public Health.
Research Interests
My work centers on participatory and critical approaches to research and teaching in the areas of youth development, public health, social justice, and policy. I conduct mixed methods research, and has a special interest in emergent qualitative approaches. I am particularly interested in the relationship of social determinants of health, policy, youth voice and community development; especially as it concerns social policies that impact racial equity and well-being.  Drawing on the socioecological model and intersectionality framework, I also study school, institutional and community-based resources and approaches to the development of hope and narratives thereof across the lifecourse and within networks in local communities.