Student of the Month
April 2020 Student of the Month -- Amanda Barney
Name: Amanda Barney
Major: Public Health
Graduation Date: May 2020

Amanda Barney is a senior majoring in public health. She was nominated by Dr. Rachel Neal. After graduating next month, Amanda plans to either attend graduate school or begin her career. 
"Never doubt that a small group of thoughtful, committed, citizens can change the world.  Indeed, it is the only thing that ever has." – Margaret Mead
Best of luck in your future endeavors, Amanda!


---
March 2020 Student of the Month -- Meghan Smith
Name: Meghan Smith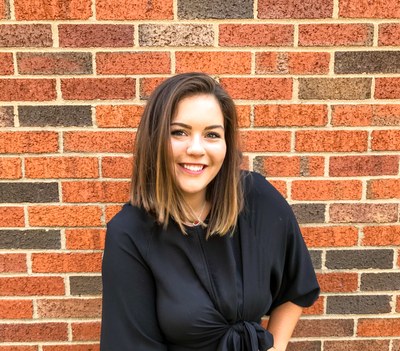 Major: Public Health
Graduation Date: May 2020
Meghan Smith is a senior public health major, and was nominated by Dr. Rachel Neal, Associate Professor, Department of Environmental and Occupational Health Sciences. Dr. Neal said, "Meghan consistently contributes to the smooth running of my courses through her participation in group discussions, creation of study aids that are shared with her classmates, and her prompt and regular attendance in lecture."
Meghan is very active on campus and has been a mentor and past president/vice president of philanthropic services for Sigma Kappa. She said, "I love SPHIS because I feel like I've learned how to go about tackling real world problems using critical thinking and collaboration."
After graduation, Meghan plans to continue her education by pursuing a MS in Communicative Disorders degree at UofL.


---
February 2020 Student of the Month -- Kendria Kelly-Taylor

Name: Kendria Kelly-Taylor, MSPH
Degree: Doctoral student in the Department of Epidemiology and Population Health
Anticipated graduate date: May 2022
SPHIS doctoral student Kendria Kelly-Taylor was nominated as the February 2020 SPHIS Student of the Month by SPHIS Associate Professor, Dr. Anne Wallis.
While at UofL, Kendria has been actively involved on campus. She has presented at the 2019 Kentucky Public Health Association Conference and is currently the Department of Epidemiology and Population Health representative for the Graduate Student Council as well as a member of the Multicultural Association of Graduate Students.
After completing her doctoral degree, Kendria plans to move to Raleigh, North Carolina. She said, "I foresee myself working as a social epidemiologist; investigating the health disparities that exist in reproductive health among African American women. Additionally, I would like to work in policy implementation surrounding structural barriers that exist among minority communities."
---
January 2020 Student of the Month -- Maria Shields

Name: Maria Shields
Major(s): Public Health; Biology
Graduation Date: May 2020
Maria Shields was nominated by the Undergraduate Public Health Advising Office. She is a senior at UofL and is double majoring in public health and biology.
Maria is actively engaged on campus. She is the president of two organizations and currently serves as the SPHIS Student Success Ambassador. In this role, she acts as a resource to incoming freshman and supports them by answering any questions or concerns they may have.
After graduation, Maria plans to continue her public health journey as a medical student.
We admire her dedication to serving others and are excited to be a part of her journey moving forward.
If you wish to nominate a student of the month, please email tammy.albers@louisville.edu.