2017-18 Alumna of the Year
Oct. 2, 2017
Congratulations to the 2017 SPHIS Alumna of the Year, Dr. Natasha DeJarnett. 
Natasha DeJarnett, PhD, MPH, is a two-time graduate of the UofL School of Public Health and Information Sciences, where she received her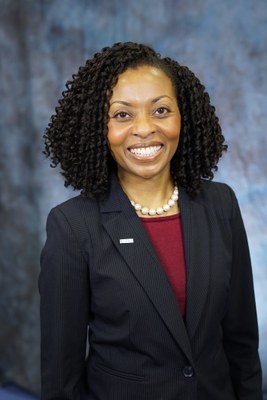 PhD in Public Health Sciences in 2013 and a Master of Public Health in 2009. Environmental health sciences was her specialization throughout her graduate studies.
As a postdoctoral associate at UofL, Natasha was awarded a fellowship by the National Institute of Environmental Health Sciences to investigate cardiovascular risks of air pollution exposures. In 2015, she became the recipient of the prestigious Impact Award from the Society of Toxicology's Cardiovascular Toxicology Specialty Section for her 2014 paper "Acrolein Exposure is Associated with Increased Cardiovascular Disease Risk."
Currently, she is an Environmental Health Policy Analyst at the American Public Health Association's Center for Public Health Policy where she leads the natural environment portfolio that includes air and water exposures along with climate change. She provides governmental, workplace, and community policymakers with information on the best available research and practice as it relates to topics such as climate change and chemical exposures.
Natasha has authored four peer-reviewed publications and given over 30 presentations on environmental health. She received the 2013 SPHIS Dean's Award and a Graduate Dean's Citation, and was inducted into the Delta Omega Honorary Society in Public Health. 
Natasha is a member of the  American Public Health Association, American Heart Association, and Golden Key International Honor Society. She has served as a volunteer for the Kentucky Environmental Foundation, Central Kentucky YMCA Black Achievers Program, Boys and Girls Club of Bowling Green, and Junior Achievement Bowling Green.
Natasha is a Georgetown, Kentucky, native and currently resides in Upper Marlboro, Maryland. In her spare time, she enjoys photography, graphic design, fellowship with family, and service with her sorority, Delta Sigma Theta.