Facilities
ZAPlab's primary location is at the Heuser Hearing Institute (HHI).  HHI is affiliated with the University of Louisville (UofL) and located approximately 1.5 miles from the main UofL campus and 1 mile from the UofL Health Sciences campus (View map).
This space includes a double-walled sound room (Acoustic Systems),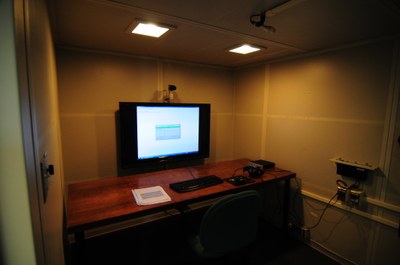 and a custom-built sound field testing facility.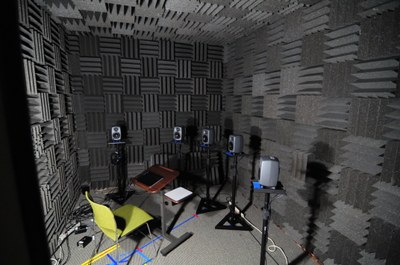 Additional laboratory space on the UofL campus in the Department of Psychological and Brain Sciences includes a state-of-the-art anechoic chamber facility (Eckel Industries; interior dimensions: 3.8 x 3.8 x 3.8 m) with robotic loudspeaker positioning system (PSL).  Funding for this facility was provided by AFOSR & KY DEPSCoR FA9550-08-1-0234 (Zahorik, PI).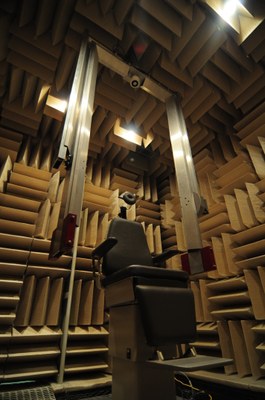 and a small laboratory with a double-walled sound room (IAC).