Instructors
With exceptional educational and professional backgrounds, our instructors are experts in their fields. In addition to outstanding interpersonal communication and presentation skills, their on-the-job experience ensures that they deliver the newest best practices and will share insightful secrets and tricks to excel in your organization.
Tony Belak
Mr. Belak is an internationally respected trainer and consultant in workplace dispute resolution. In his current role as ombuds for the University of Louisville, he provides informal, impartial and confidential dispute resolution services for faculty and staff. He previously served as executive director of the International Center for Dispute Resolution at Sullivan University and faculty member in its online master's in dispute resolution program, as well as senior dispute resolution counsel for the Department of Veteran Affairs.
---
Vivian Hairston Blade
Vivian Blade works with ambitious professionals who are determined to win. She is a recognized author, keynote speaker, trainer and executive coach whose passion is to Build Leaders and Develop Excellence, empowering organizations and individuals to achieve their dreams. Vivian has over 20 years of experience working for Fortune 100 companies, GE and Humana. She holds an MBA and B.S. in Business Administration and teaches aspiring leaders at the University of Louisville College of Business. Vivian's professional certifications include GE Certified Lean Six Sigma Master Black Belt, Black Belt and Green Belt, Certified Project Management Professional, Certified Net Promoter Associate, and ATD Training and Consulting Skills Certificates. She has worked with many global organizations, such as Johnson & Johnson, Proctor & Gamble, Brown-Forman, and GE, and individual professionals to help them realize their full potential.
---
Brian Buford
Brian Buford is assistant provost for diversity and director of the LGBT Center at the University of Louisville, Kentucky. With nearly 30 years of service to the university, Brian has dedicated his career to building a campus community where all students, faculty, and staff feel welcome, safe, and included. Key achievements under his leadership include: opening a staffed LGBT Center in 2007, the first of its kind in Kentucky; earning a five-star rating on the Campus Pride index; and launching the Bayard Rustin themed housing community for LGBT students and allies, the first of its kind in the south. As assistant provost, Brian guides university departments in creating diversity plans and reviewing progress toward meeting diversity goals; develops and delivers diversity training. He also serves the university through his adjunct faculty position in the College of Education, Educational and Counseling Psychology Department, and as a trainer/consultant for the Delphi Center for Teaching and Learning. Brian uses he/him/his pronouns.
---
Lee Cowherd
SPHR
Lee Cowherd has over 20 years' experience as a consultant, facilitator and trainer. A graduate of the Ohio State University and Vanderbilt University, Lee has worked extensively in the public sector, developing and delivering training to thousands of government employees, leading planning sessions for top leaders, and developing innovative HR practices. His public sector expertise is tempered by his experience with the for-profit world, having worked with clients from Main Street retailers to Fortune 500 companies. Lee's specialty is helping his clients prepare for the future by identifying key workforce and societal trends and helping them develop the systems, structures and skills they need to thrive in a changing world.
---
Rebecca Crump
Becky Crump has more than 20 years working with all phases of grant development including proposal reviews. She has a BSW, MA and EdS degree. She is also certified by the Grants Professional Certification Institute, a certification program that measures a grant professional's ability to provide quality grant-related services within an ethical framework. She has served as a peer reviewer for 16 different state and federal grant competitions. As current director of resource development for the Jefferson County Schools (JCPS), Ms. Crump develops and oversees grant development for the district. JCPS is the 29th largest district in the nation with more than 100,000 students. In her position, she has primary responsibility for directing the ongoing search for external funding opportunities from federal, state, private and corporate sources. Prior to JCPS, she worked with grants and contracts at the state level and the University of Louisville. In all her positions, she has developed and implemented grant training workshops.
---
Denise M. Cumberland, Ph.D.
Dr. Cumberland is an assistant professor in the Organizational Leadership and Learning program at the University of Louisville. She teaches organizational analysis, ethics, organizational change and consulting. Before joining academia she spent 20 years working in franchise organizations. One of her roles at Yum! Brands was Director of Innovation and Consumer Insights, where she created and managed the Explore Team - a partnership of food scientists, marketers and suppliers responsible for inventing new products and expanding business platforms. Dr. Cumberland's expertise is innovation and group dynamics. She assists franchise organizations, nonprofits, and small businesses with team building, conflict resolution, and innovative problem-solving techniques.
---
Virginia Weber Denny
Virginia brings over 30 years of training experience to her participants. Throughout her career, she has helped thousands of participants get the tools they need to excel in their positions. As the director of professional development and conference services, she provides strategic consulting and facilitation services to area businesses. Degrees in psychology and organizational communication contribute to a human-potential focus in her work. Additionally, her master's in human resource education provides the most cutting-edge information in the field to help learners get the tools they need to be effective.
---
Robert (Bob) L. Fritz
Bob has over thirty years successful business management, human resource and organization development experience helping organizations achieve and sustain profitable growth by identifying and dissolving organizational barriers that slow change. Currently Bob is a lecturer at the University of Louisville, teaching Change Management. As a senior consultant with Resources Global, an international consulting firm, Bob led change initiatives to implement new business systems and processes. Previously, Bob has held positions as Vice-President, Consulting Services, Right Management and HR Director for Commercial and Government Systems and Asia Pacific Training and Development Director, Eastman Kodak Company.
---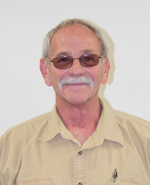 Steve Goodwin
Steve has worked for 35 years in the experiential education field for Jefferson County Public Schools, Gheens Academy and Project ID; the Kentucky Department of Education; Emergency Services, UofL; Ivy Tech; the Boy Scouts of America; and the Jefferson County Memorial Forest, where he developed the Experiential Education Institute. He also works as a facilitator for Louisville Metro Government training programs, a facilities manager for Metro Louisville, and a consultant for other corporate organizations.
---
James Hale
James Hale is founder and CEO of PathChoices, a company of risk takers dedicated to helping people ascend on their career paths. His focus is on the journey of change, where people create a work environment different than what they currently have. He loves the classroom and development of video training programs, but also has a passion for personal coaching to help people thrive in their chosen careers and at times of transition.
---
Derrick Jack
Derrick Jack is a Gallup Certified Strengths-Performance Coach® and is trained to coach entrepreneurs using the science of the Entrepreneurial Profile 10® (EP10®). He is one of a small number of people globally who is able to coach individuals, teams and organizations through the process of executing a talent-focused system using both of these powerful tools. Derrick's workshops are high energy, rich in content, and aimed to transform your naturally reoccurring thoughts, feelings and behaviors into the defining qualities of your consistent performance. He energizes the existing talents within your company with his relentless drive for innovative knowledge and a fearless hope that your current obstacles will soon become the centerpiece of your most treasured achievements. Top 5 Strengths: Learner | Ideation | Restorative | Achiever | Strategic
---
Jud Hendrix
Jud Hendrix is a consultant and coach with New Possibilities Associates, the executive director of The Global Human Project, the convener of Louisville Integrative Practitioners Association (LIPA) and an adjunct faculty member at Bellarmine University. He has worked in the area of personal and professional development for over 20 years and has certifications in Integrative Coaching, Enneagram facilitation, Theory U facilitation and the Conversation Arts. Jud specializes in integrative theory and practices, vertical leadership development, and cultural proficiency training.
---
Maryanne Honeycutt Elliott
Maryanne Honeycutt Elliott works with teams, leaders and individuals who want breakthrough results through conversational, relational and emotional competencies. She is a formally trained leadership coach from Georgetown University in Washington, DC, and certified by Priority Management Systems to deliver the full curriculum of Working Smart – a global solution to setting priorities, communicating effectively and increasing productivity. She holds several certifications in assessment tools by leading global providers including Target Training International ("TTI"), The Hogan Assessment System, Emotional Quotient-Inventory® (EQ-i), Profiles CheckPoint 360°, The Leadership Practices Inventory (LPI), Myers-Briggs Type Indicator (MBTI), Leadership Networking Diagnostic Tool. She is also a certified speaker for Vistage International, a global mentoring company for CEOs and entrepreneurs. Maryanne spent seven years as a consultant for Omega Performance, a national performance management company, and provided solutions to shift the culture of the organization. She earned a Master in Business Administration from the University of Louisville and a B.A. from Furman University in English and Political Science. She is a PCC certified coach by the International Coach Federation and is currently in an executive doctoral program at The George Washington University in Washington, DC.
---
Sharon Kerrick, Ph.D.
Dr. Kerrick is the assistant dean at Bellarmine University's Rubel School of Business. She was formerly the associate director of the Forcht Entrepreneurship Center at UofL's College of Business for 14 years where she taught/co-lead the top-ranked Entrepreneurship MBA program and Entrepreneurship minor, a degree she created in 2008. She also created VetStart in 2012, a program to help military veterans launch businesses. Her research is in teaching entrepreneurship, e-learning and financial literacy. Prior to joining academia, she was one of the founder/owners of a technology firm that grew to over 300 full-time staff and was in business for nearly 20 years. Dr. Kerrick has received numerous awards including SBA's Veterans Small Business Advocate of the Year, Business First's 40 Under 40, Greater Louisville Inc. Technologist of the Year, Women 4 Women Champions for Her, Junior Achievement Worldwide Leadership Award, and was a National Association of Women Business Owner's finalist and the recipient of UofL's prestigious campus wide Paul Weber Award for Excellence in Teaching. Career highlights include accompanying two Entrepreneurship MBA business plan teams, after winning global business plan competitions with awards of over $1.1M, to ring the bell at NASDAQ.
---
Elizabeth Jenkins Kimbell
Elizabeth Jenkins Kimbell is a professional writer with more than 25 years of experience. Her expertise includes advertising support, sales, marketing, copywriting, and designing and writing corporate and nonprofit newsletters. She teaches online writing courses for UofL's Department of Communication.
---
Kimberly May
Kimberly May is founder of Inspire Wellness LLC, a partner in Intentional Wellness and a wellness coach specialist at the Institute for Integrative Medicine. She has over 12 years experience in the health and wellness field, providing wellness coaching and leading wellness workshops for companies such as Zappos, Pikeville Medical Center, Metropolitan College and Mercer. Kimberly combines her corporate management background with her experience in wellness to help others to create better health, peace of mind, and greater performance.
---
Rebecca Miller
Rebecca Miller offers over 25 years experience in brand management, marketing, communications, media, advertising and corporate cultural change. She has managed, facilitated and/or assisted in reinventing marketing and communications systems in the healthcare, financial, insurance, transportation, construction, manufacturing and the arts industries. Her expertise includes improving internal and external brand management, communications and marketing at all levels of the organization/business. Ms. Miller's talents also include the ability to translate senior management objectives into comprehensible communications for varied audiences. Ms. Miller works individually with CEOs and their teams from Fortune 100 companies to those with less than 50 employees. Most of her work involves brand management and extreme presentation training. This includes writing, editing, and packaging everything from RFP written responses and oral presentations to the actual delivery, tonality, and construction of the message.
---
Johna Rodgers
Johna Rodgers, GPC, is a technical writer with nearly four decades of experience across multiple genres. From her high school days as a weekend obit and "cop shop" reporter for her hometown paper to more recent years working with public and private agencies of all sizes, Johna brings a practical and common sense approach to every writing task. Focused on purpose, audience, content, and format, she now works with clients to make to make writing more practical, productive and less painful. As a trainer, she presents complex, potentially dull content in a seamless, entertaining fashion to ensure engagement and understanding for all.
---
Lewis Rudy
Lewis Rudy is founder and president of Rudy and Associates and works with business owners and their teams to build strong, intentional business growth. He identifies, isolates and eliminates the root causes of margin compression and under-performance. He has worked with dozens of regional, national and international companies to redefine and add real value to the organization. Typically, year-over-year results turn into triple digit profit improvement. Lewis' workshops are challenging and always bring about actionable change. He actively facilitates a number of CEO and Senior Leadership round tables as well as educational programs such as REDI.
---
Cara Silletto, MBA
Cara Silletto is a national speaker and consultant on bridging generational gaps in the workplace, and currently sits in a unique sweet spot for this specialty. She is an early Millennial herself, born in 1981, yet she has more than 13 years of experience learning the unwritten expectations of seasoned managers and business owners in order to advance her own career. As the Founder and President of Crescendo Strategies, she is committed to reducing unnecessary employee turnover for clients by making managers more effective in their roles. Cara earned a Corporate Communication degree from the University of Indianapolis and an MBA from the University of Louisville's top-ranked Entrepreneurship program. Cara is a true connector and active member of several professional associations. In 2013, she was featured in both "Today's Woman" and "BG" magazines as the featured young entrepreneur, and in early 2014, she was named a Top 3 Finalist for the One Southern Indiana James W. Robinson Young Professional of the Year Award. She was recently named a "Game Changer" by Workforce magazine in Chicago, and is the co-author of "What's Next in HR."
---
Hope Zoeller, Ph.D.
Dr. Hope Zoeller is founder and president of HOPE (Helping Other People Excel), LLC, a firm that specializes in facilitating leader success at every level of an organization. For over 13 years of her professional career, Dr. Zoeller worked at United Parcel Service (UPS) in various roles including customer service, training and development, and employee relations. For the past 11 years, she has been consulting with organizations on leadership development. Dr. Zoeller is also a professor at Spalding University instructing in the Master of Business Communication program. She has a Doctorate in Leadership Education from Spalding University, a Master of Education in Training and Development from the University of Louisville and a Bachelor of Arts in Communications and Psychology from Bellarmine University. Dr. Zoeller recently released a book HOPE for Leaders Unabridged. She originates from Southern Indiana and lives in Louisville, Kentucky with her husband Dr. Joe DeSensi. In her spare time she enjoys international travel and yoga.
Project Management Instructor Team
Kay K. DeVincentis
Kay is a senior program manager at Churchill Downs Incorporated and has over 20 years of experience in project management. She also has nearly 25 years of teaching experience for various accredited universities. The twice published author also facilitates Project Management courses for working professionals. Kay serves as an active member of both the Project Management Institute (PMI) and Kentuckiana PMI chapter. She serves as Vice President Elect of Membership of the Kentuckiana PMI chapter. Kay is also a member of Pi Mu Epsilon, National Mathematics Honor Society.
Kay earned her Bachelor of Science in Mathematical Science in 1990 through the University of Kentucky, her Master of Arts in Mathematics from the University of Louisville in 1992, a Master of Arts in Computer Resource and Information Management from Webster University in 1995 and a Master of Science in Industrial Engineering from the University of Louisville in 2001. Kay's certifications include Project Management Professional (PMP) and Master Black Belt in Lean Six Sigma.
---
Gary W. Hughes
Gary, a native Kentuckian, has been a professional trainer and motivational speaker for many years. He spent many years traveling across the United States and Europe training programmers, web developers, project managers, and other trainers. He has a keen ability to take any topic and present it in a way that enable all learning types to absorb, understand and apply the material. With a thorough understanding of adult learning styles, hemispheric brain dominance theories and physiological learning constraints, he is able to conform to any classroom or audience environment to provide a positive student experience. Gary has multiple Microsoft certifications, as well as multiple trainer and teaching certifications. He has delivered custom curriculum to many well know corporations including LG&E, Pacific Gas and Electric, Shell Oil, Dell Computers, Compaq Computers, Kindred Healthcare, Humana, NASA, Six Flags and many others.
---
Dr. Chuck Millhollan
Chuck is the vice president of process improvement and execution for Farm Credit Mid-America. He has over 25 years of experience in personnel management, quality management, and project, program & portfolio management. Chuck is a member of the International Institute of Business Analysis (IIBA), a senior member of the American Society for Quality (ASQ), and a member of the Project Management Institute (PMI) and Kentuckiana PMI chapter. Chuck holds a Bachelor of Science in Management from Southern Illinois University, a Master of Business Administration from the University of Florida, a Master of Science in Project Management from the University of Wisconsin, and a Doctorate of Professional Studies in Information Management from Syracuse University. Chuck's certifications include Project Management Professional (PMP), Program Management Professional (PgMP), Agile Certified Practitioner (PMI-ACP), Certified Business Analysis Professional (CBAP), Six Sigma Black Belt, Certified Manager of Quality/Organizational Excellence (CMQ/OE), Certified Software Quality Engineer (CSQE), and Certified Managed Healthcare Professional (MHP).
---
H. Ray Pait, Jr.
Ray is director of program management for Churchill Downs Incorporated's Program Management Office (PMO) in Louisville, Kentucky. He has been instrumental in defining the processes necessary to develop and implement a standardized project and portfolio management process at Churchill Downs. His project management experience includes web development projects, system upgrade and enhancement initiatives, and process improvement projects. Ray has extensive speaking and training experience with the Department of Criminal Justice Training (DOCJT). In addition to his project management role, Ray completed a distinguished career with over twenty years of service in law enforcement. He has not only led the planning and coordination efforts for security teams representing both national and international dignitaries, but also provided personal security for some of the world's most influential leaders. He holds a Bachelor of Science degree in Justice Administration and is currently completing his Master of Science in Justice Administration.
---