Suzuki Strings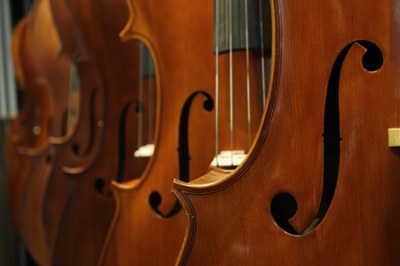 Welcome! We are pleased you are interested in studying in the Suzuki String Program at the University of Louisville. We look forward to welcoming you and your child into the UofL Suzuki Family.
Lessons may begin at any time throughout the year. Tuition and fees for the semester will be prorated based on your start date.
To Begin Lessons
Please complete the Application Form. You will be contacted by our staff. They will assist you in completing the process and starting lessons. Dr. Herd will review your application and place you into an appropriate studio.

We recommend observing a lesson before beginning lessons so your child knows what to expect as they begin lessons.
 Schedule
Our schedule loosely follows the collegiate academic schedule. Each semester (Fall/Spring) students receive 16 private and 8 group classes.

 

Summer lessons are available based on each teachers' availability.

 

For more information, please see the 2021-2022 Dates tab on the sidebar.
Group Lessons
Group classes are an integral component of Suzuki studies. Group lessons provide important peer learning opportunities, allow your child to observe and be inspired by more advanced students, and teach important ensemble skills. We have found that students who take part in group lessons are more motivated to study their instruments and tend to have more fun in their studies. Please take advantage of this important opportunity. Group studies culminate in an end of semester ensemble performance.
Current Suzuki String Faculty
 Violin Teachers
Room 325
Email: Geoffrey.herd@louisville.edu
Room 177
Email:  franzeli.sharp@louisville.edu 
Viola Teachers
 Coming soon.
 Cello Teachers
Room 178
Email:  wskrig01@louisville.edu 
 Guitar Teacher
 Coming soon.
 Weekend Workshop and Summer Institute
 Each year the Suzuki program sponsors a weekend workshop and a week-long summer institute in June. These events are at an extra charge and not covered by the regular lesson fees, but are an in-depth immersion into the Suzuki experience that can completely change the student and their relationship to music. We highly encourage all students to take advantage of these events when offered.