---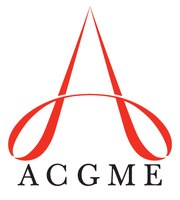 University of Louisville Urology Residency Program
501 E. Broadway, Suite 270Louisville, Kentucky 40202 Phone: 502-588-4299
Program Director: Uzoma A. Anele, MD
Program Coordinator: Cindy A. Brown, C-TAGMEContact: cindy.brown@louisville.edu


Welcome to the University of Louisville Urology Residency Program! 
I am filled with enthusiasm and excitement at the opportunity to introduce you to our vibrant and dynamic residency program. Our mission is to develop urologists who are competent, capable, and kind through innovative education, compassionate care, and hands-on training. We strive to do this in a learning environment enriched in diversity and committed to providing inclusive and culturally competent care.
Our fellowship-trained faculty are experts and dedicated mentors who provide guidance throughout every step of this journey. Our curriculum balances broad clinical experience with comprehensive learning, ensuring preparedness for the challenges of modern healthcare. We highly value well-being and wellness in order to support personal and professional growth. 
We invite you to explore and learn more about our training program at UofL. We hope that you will join us in this transformative experience towards building a fulfilling urologic career!
Uzoma Anele, MD, Program Director, Urology Residency Program
---
Interview Dates for 2023
University of Louisville will follow the suggested guidelines set forth by the ACGME, AAMC, and SAU.  We appreciate all those interested in pursuing a position in our program.  We look forward to meeting each of you.  Dates for interviews will be Friday, November 3, 2023 and Saturday, November 4, 2023, 8:00 a.m. - 2:00 p.m., Eastern Standard Time.  We typically interview approximately 50 candidates for three PGY-1 positions. We will be updating this page with information as it comes available.  Until then, we look forward to a successful match season and welcoming three future urologists to our program in July 2024.  Please see the Resident Selection and Eligibility section for information on applying to our our program. The Urology residency program is open to all eligible students regardless of race, color, national origin, sex, disability or age. Good luck!
The University of Louisville Urology Residency Program was awarded a 10-year, full-cycle ACGME accreditation in June, 2012, followed by continued accreditation in 2023. We are honored to be recognized for our achievement and look forward to an exciting future at the University of Louisville! Through the collective efforts of a dedicated team of professors, residents, and support staff, and under the guidance of our program director, Uzoma A. Anele, MD and chairman, Dr. Murali K. Ankem, the program is emerging as one of the most desirable programs in the region. 
The University of Louisville Urology Residency Program received full accreditation from the Urology Residency Review Committee of the ACGME in December 2008. Our five teaching hospitals include: University of Louisville Hospital, Norton Hospital, Norton Children's Hospital, Louisville Veterans Administration Hospital, and Jewish/Saints Mary and Elizabeth Hospital.
The residency provides comprehensive urology training in urological oncology, incontinence and female urology, male infertility and men's sexual health, pediatric urology, stone disease, robotics and minimally invasive urology, geriatric urology, trauma and reconstructive urological surgery, rehabilitation urology and general urology.
The University of Louisville is committed to developing a top tier urology residency program that will carry on the tradition of excellence established in the past. We currently have a total of eight residents and have been approved for a complement of ten. The primary goal of this residency program is to produce urologists competent to practice state of the art urology and who will be prepared to continue life-long continuing education. Graduates will have the necessary didactic and technical and clinical exposure necessary to meet the requirements for certification by the American Board of Urology (patient care and medical knowledge). Graduates interested in pursuing a career in academic medicine, medical research, or fellowship training within a sub-specialty of urology will have the appropriate preparation for additional training or successful entry into their chosen career path.
All graduates will have a broad exposure to and understanding of the moral, ethical and regulatory aspects of establishing and conducting a successful urological practice (professionalism and systems based practice). This includes education in medical administration (systems-based practice), leadership, interpersonal and communication skills, the tenets of life-long professional development (professionalism), and the ability to function successfully in today's medical environment (systems-based practice).
Proudly, The University of Louisville Urology Residency Program continues to flourish. For more information on the history of the program, click here.
Announcement from ACGME Memorandum dated July 11, 2018
As of July 1, 2019 all urology programs will include the PGY-1 and provide 60 months of accredited education.