Shawn W. Adams, M.D.
Neurosurgery Resident
---
Contact Dr. Adams • 220 Abraham Flexner Way, Suite 1500
Shawn Adams, MD, MS joined the University of Louisville neurological surgery residency program in July of 2015. He graduated from the Florida State University College of Medicine program in 2015 after completing a Masters of Science in Biomedical Science from the Florida Atlantic University Charles E. Schmidt College of Medicine in Boca Raton, Florida and a Bachelors of Science in Microbiology from the University of Florida in Gainesville, Florida.
Dr. Adams has completed research in clinical neuro-ophthalmology at Florida State University College of Medicine's Balance Disorders Clinic in Tallahassee studying the visual performance and retinal correlations in Parkinson's disease and vestibular dysfunction related to benign paroxysmal positional vertigo. His current research interests focus on spinal cord and peripheral nerve injuries. Additionally, he is working on improving outcomes of patients undergoing spine surgery through an Early Recovery after Surgery (ERAS) program. After residency Dr. Adams is planning on continuing his training with a spine fellowship.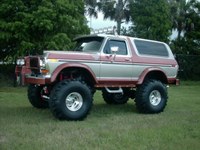 Before attending medical school, Dr. Adams worked as a high school mathematics teacher and restored a 1979 Ford Bronco with his stepfather.
Dr. Adams' publications can be reviewed through the National Library of Medicine's publication database.