Chair's Message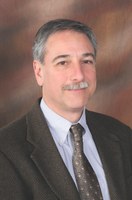 2019 was another stellar year for the Department.  Our annual extramural research support for FY19 exceeded $7.49M, the highest in M&I's history.  We also received notice in January 2020 that the NIH P20 application for the "Center for Cancer Immunology and Immunotherapy", a collaborative center grant submitted by the Brown Cancer Center, Department of Microbiology and Immunology, and the Department of Surgery will be funded; bringing $12.4M in research support over the next 5 years.  Our research faculty continued to publish novel discoveries in high impact journals including Nature Materials, Cell Host and Microbe, and Cell Metabolism.  We maintained our vibrant external speaker series with 18 seminars in 2019.  Our educational mission continues to thrive with our teaching faculty receiving, on average, scores of >90 out of 100 in Medical School evaluations and garnering SOM's Golden Apple award.  The graduate program, which is supported by an NIH T32 award, remains highly active with 35 students participating with several students receiving NIH F31 fellowships and other awards.  Below, please find a snapshot of our academic environment and city.
The Department currently has 21 primary and 25 associate faculty leading collaborative research and educational programs.  These activities are fueled by 40 research staff and 35 graduate students.  Major areas of focus include bacterial and viral pathogenesis with particular emphasis on biodefense/emerging infectious diseases, vaccines, tumor immunology, autoimmune disease and basic immune mechanisms.  Please check out our updated faculty profiles for detailed information.
The Health Sciences campus is located in downtown Louisville in close proximity to the newly developing NuLu area with diverse restaurants (fourth highest number per capita in the US) and cultural activities.  Metropolitan Louisville, with a population of over a million, is home to the Kentucky Derby and was chosen as the most livable city in America by the US Conference of Mayors in 2012.
Please feel free to contact us at migrad@louisville.edu if you have any questions regarding academic opportunities in The Department of Microbiology and Immunology.
Looking forward to a productive 2020,
Nejat Egilmez