Leslie A. Beavin, M.D.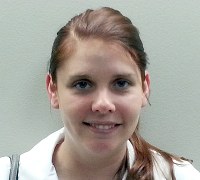 Assistant Professor of Medicine
UofL Physicians Outpatient Center
401 East Chestnut Street, Ste. 310
Louisville, KY 40202
502-852-3836- Academic Office
502-588-4600 - Patient Appointments

---
Clinical Expertise
Infectious Diseases
---
Board Certifications
American Board of Internal Medicine -
Internal Medicine / Infectious Disease
Education and Training

Medical School: University of Kentucky
Residency: University of Louisville Hospital
Fellowship: University of Louisville
---
Featured Publications
Arnold FW, Beavin LA. Increased Methicillin-Resistant Staphylococcus aureus Septicemia and Illicit Intravenous Drug Use in the South. Clin Infect Dis. 2018 Jul 2;67(2):319-320. doi: 10.1093/cid/ciy116. PubMed PMID: 29462274.
Ramirez JA, Wiemken TL, Peyrani P, Arnold FW, Kelley R, Mattingly WA, Nakamatsu R, Pena S, Guinn BE, Furmanek SP, Persaud AK, Raghuram A, Fernandez F, Beavin L, Bosson R, Fernandez-Botran R, Cavallazzi R, Bordon J, Valdivieso C, Schulte J, Carrico RM; University of Louisville Pneumonia Study Group. Adults Hospitalized With Pneumonia in the United States: Incidence, Epidemiology, and Mortality. Clin Infect Dis. 2017 Nov 13;65(11):1806-1812. doi: 10.1093/cid/cix647. PubMed PMID: 29020164.