April Herrity, DC, Ph.D.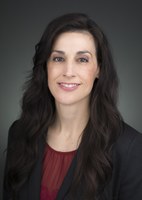 Assistant Professor
Department of Neurosurgery
Translational Research KSCIRC

April Herrity, DC, PhD, Assistant Professor, Kentucky Spinal Cord Injury Research Center, Department of Neurosurgery, Scientific Co-Director of the Urogenital and Bowel Core.

Dr. Herrity's research background and interests have focused on understanding the neural mechanisms involved in controlling urogenital and bowel function after neurologic injury. In particular, she has examined the impact of activity-based training in combination with spinal cord epidural stimulation on the recovery of bladder, bowel and sexual function. Her work spans across adult and pediatric studies as well as includes complementary animal model approaches resulting in productive collaborations with numerous interdisciplinary investigators. Currently, Dr. Herrity has been studying the use of spinal cord epidural stimulation to specifically target the bladder with the goal of identifying optimal stimulation parameters that promote functional gains in lower urinary tract function. Additional efforts are aimed at addressing the prevalence of urinary tract infections after spinal cord injury, while evaluating changes to the kidneys, urinary proteome and microbiome. Her work within the NeuroRecovery Network is also examining quality of life outcomes associated with spinal cord injury.

Dr. Herrity holds a PhD in Anatomical Sciences and Neurobiology, as well as a Masters in Anatomical Sciences and Neurobiology, both from the University of Louisville in Louisville, Kentucky. Prior to these achievements, she completed a Doctor of Chiropractic degree from Cleveland Chiropractic College in Los Angeles, California, graduating as summa cum laude and Valedictorian. She continues her clinic work on a part-time basis in Louisville, KY.