Training focuses on mental health and substance use in LGBTQ+ communities of color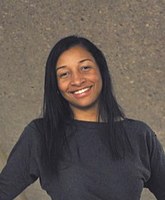 by Diandre Glover Thomas
The University of Louisville LGBT Center will host the fifth session of the "LGBTQ+ Affirming Healthcare Series." This training session will examine current research on the interpersonal resources available to promote health among LGBTQ+ people of color regarding substance use and mental health.
The training, "Personal Social Networks as Assets in Decreasing Problematic Substance Use Among LGBTQ+ Peoples of Color," is a hybrid event and will be held virtually and in person at the University of Louisville School of Medicine, Instructional Building, Room 115 on Feb. 21, from 12 p.m. to 4:30 p.m. (Eastern Time). Complimentary lunch will be provided and continuing education credits are available. To see additional information and to register, go to the training registration website.
Emma Sterrett-Hong, associate dean of equity and inclusion and associate professor at the Kent School of Social Work and Family Science will facilitate the training based on her research. She will discuss the importance of social networks and chosen families as support systems for LGBTQ+ people of color with regard to both substance use and mental health. This training will also demonstrate how support systems can be used as a tool to promote awareness and knowledge of substance use concerns.
"My presentation is on ways naturally occurring support systems can be beneficial to promoting health and well-being among LGBTQ+ youth and young adults. I will be talking about a couple of our studies in which we found informal mentors and members of chosen families were reported as helpful to promoting mental health, reduced substance use, and other indicators of healthy functioning. Organic strengths that commonly exist in communities that have been marginalized can be a significant and sustainable health promoting resource for youth and young adults," said Emma Sterrett-Hong.
The "LGBTQ+ Affirming Healthcare Series" is free and sponsored by University of Louisville academic partners and LGBT Center donors. The training series is designed to teach healthcare professionals, students, and advocates affirming education, applicable skills, and best practices needed to advocate and improve health outcomes for LGBTQ+ patients.
For more information about the training series, contact Lisa Gunterman at lisa.gunterman@louisville.edu.