Studies on Dementia Care and Caregivers in Kentucky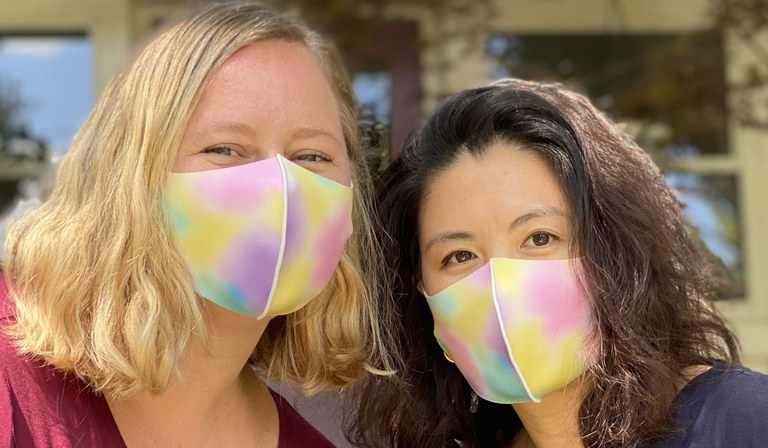 (Pictured left to right) Dr. Sunshine Rote is the Co-PI and Dr. Heehyul Moon is the PI on the Dementia project studies.
In 2019, an estimated 73,000 people in Kentucky were living with Alzheimer's disease and other Dementias (ADRD). This number is projected to rise to 86,000 by 2025, a 17.8% increase. Older persons living with dementia rely on family for support and care in late life. In 2017, 272,000 caregivers of older adults living with dementia in Kentucky provided 310,000,000 total hours of unpaid dementia care with an economic value of over 4 billion dollars. Despite years of focused attention, racial and ethnic minorities - especially African American older adults - have roughly two times the odds of dementia compared to White older adults. More research is needed to better understand dementia caregivers in Kentucky in general and specifically those from diverse backgrounds in order to plan and develop effective strategies to reduce care burden. 
We would like to introduce our two ongoing studies: 1) Kentucky Statewide Survey on Dementia Caregiver Stress and Service Needs and 2) Dementia Care among African American Caregivers in Kentucky. These studies are funded by the Kent School of Social Work pilot grant program and the Korean American Social Work Educator Association. The major goal of the two studies is to alleviate the burden among dementia caregivers through understanding care strains and service needs and preferences. Through collaborative partnerships among the research team (Drs. Rote, Moon, and Moore and research assistants Kelsey Burton, Hallie Decker, and Allison Kacmar), Alzheimer's' Association (Bari Lewis), Area Agency on Aging, the Kentucky Cooperative Extension Service (Dr. Amy Kostelic) and local churches (Canaan Christian Church, St. Stephen Church), we successfully conducted both a statewide survey and three focus groups with African American dementia caregivers to identify unique care challenges, coping strategies, and service needs. 
As the population rapidly ages, an increasing number of families will be faced with the need for dementia care services and support. Innovative and accessible intervention strategies that focus on reducing the emotional, physical, and financial strain of dementia care are crucial. Based on our findings, we would like to implement culturally- tailored and individualized programs and services for Kentucky dementia caregivers. Our preliminary findings will be presented at The Gerontological Society of America this Fall. We are also planning to share our findings and plans with our Kent community, local community collaborators, and our caregiver participants.   
We always welcome our Kent students to join our KY care research team!