PhD student, Lisa Purdy, receives 40 Under 40 recognition from Louisville Business First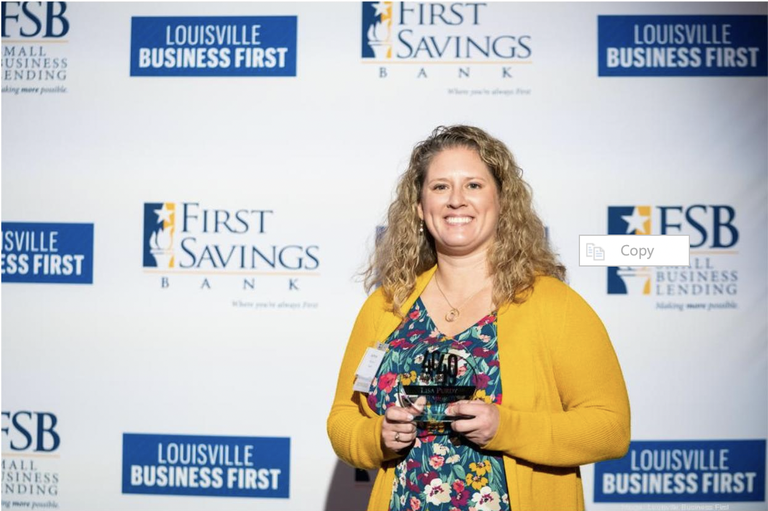 Congratulations to Kent School of Social Work and Family Science Alumna, Lisa Purdy, MSSW, for receiving the Louisville Business First 40 Under 40 Award recognition on Tuesday, September 27th at the Galt House. The 40 Under 40 award recognizes forty outstanding professionals and leaders in our community under the age of 40. More than 600 leaders were nominated to be part of the 2022 class, so the process was quite competitive.
Lisa stood out for several reasons. She has risen steadily through the ranks of management positions at Maryhurst, Inc. over the past six years and has landed in the C-Suite as their Chief Operating Officer. During that time, she has also been a student in our Ph.D. program studying the role of supervision and organizational culture and climate on workforce well-being and retention. Lisa's family, several colleagues, and Dr. Anita Barbee, Interim Ph.D. Program Director and Lisa's Dissertation Chair, were in attendance at the award ceremony to celebrate her success.
Lisa is the second person affiliated with the Kent School to receive this recognition. In 2009, Dr. Becky Antle was a 40 Under 40 recipient.