Farewell Dr. Barbara Head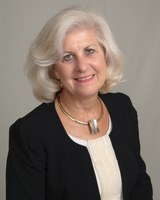 Dr. Barbara Head worked for the University of Louisville for 20 years.  She taught Death and Grief for 15 years at Kent and has served on dissertation committees for the remainder of the time. She has also worked as both a nurse and social worker at a large hospice program in multiple roles before entering academics: home hospice nurse, director of quality and compliance, and director of staff development and community education. She entered doctoral studies in 2002 due to her interest in teaching on the college level and doing research related to palliative care and oncology. Her dissertation developed an instrument to measure financial well-being as a component of quality of life for cancer patients. Upon receiving her PhD from the Kent School of Social Work, Dr. Head was appointed as a faculty member in the School of Medicine.
For several years, Dr. Head focused on use of telehealth to assist patients in managing the side effects of active cancer treatment. She has since led the grant-funded development of interprofessional curriculums in palliative care and community- based geriatric care. She has also studied job satisfaction in hospice and palliative nursing assistants and nurses as well as compassion fatigue and compassion satisfaction in palliative nurses and social workers with the goal of improving work environments and self-care. She has taught end of life care to nurses nationally and internationally through the End of Life Nursing Education Consortium.
Most recently Dr. Head served as Principal Investigator on a project funded by the Moore foundation to develop and implement a specialty certification for palliative and hospice social workers. Three hundred and fifty-one social workers were certified in this specialty in 2019.
Dr. Head retired from the University of Louisville in February. She said, "In my retirement I plan to do all the things I never had enough time to do – watch Netflix and Prime, read, knit, help my neighbors and friends and, most of all, enjoy time with my beautiful grandchildren.  As both a doctoral student and a teacher, Kent School contributed to my career as a social worker."
Congratulations on your retirement Dr. Head and thank you for your service to the Kent School, University, and community.