Fall 2021 Faculty News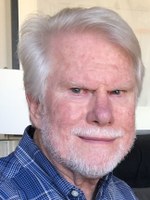 Every year, the University honors faculty who bring distinction to the university through their commitment to the areas of service, teaching, and outstanding scholarship, research, and creative activity. Congrats to Carl Enoch, Kent School part time faculty member, who received the award of Distinguished Teaching Professor from the University. Learn more about the awards here.  
---
Welcome New Faculty & Appointments
Dr. Karlynn BrintzenhofeSzoc - Professor and Dr. Renato LaRocca Endowed Chair in Oncology Social Work
Dr. Ankur Srivastava - Assistant Professor
Dr. Charles Turner - Director of Field Program
Emi Ramirez - Assistant Professor of Professional Practice
Dr. Lynetta Mathis - Director of Doctor of Social Work Program
---
Faculty Announcements
Dr. Heehyul Moon joined Dr. Greg Cooper, who leads the Norton Neuroscience Institute Memory Center and Shannon Corbin White, Chapter Executive of The Alzheimer's Association - Greater Kentucky and Southern Indiana Chapter recently on 89.3 WFPL News Louisville's "In Conversation" to discuss dementia and Alzheimer's disease (including new treatment), COVID-19 and its possible impact on the number of dementia cases, and cultural disparities in how dementia is diagnosed and treated. You can listen to the show here.

Jocelyn Fetalver's course, SW 319, earned the Delphi Certified Designation banner. The Delphi Certified designation is applied to online courses that have met the rigor of the Quality Matters (QM) course design process and rubric. There are eight general QM Standards that are used for the course review process. Submitted courses are reviewed by the Delphi Center Instructional Design and Technology staff. 

Congratulations to Dr. Lesley Harris, CIEHS Qualitative Evaluator, for her newly awarded grant from the Engagement Scholarship Consortium entitled "The Promise: Arts-Based, Socially Engaged Research Exploring the Impact of Race-Based Trauma and Gun Violence in Louisville." This grant was written by Harris and members of the Research Committee at the Speed Art Museum, under the leadership of Toya Northington, Community Engagement Strategist at the Speed.

Congratulations to Dr. Heather Storeron the acceptance of the following submissions for the26th Annual Conference of the Society for Social Work and Research (SSWR):
The ORAL PAPER entitled "The Uptake of Digital Technologies in DV/SA Organizations in Response to Heightened Coercive Control during the COVID-19 Pandemic" has been accepted for presentation AS A POSTER.
The ORAL PAPER entitled "Moving Beyond Performative Allyship: Domestic Violence/Sexual Assault Organizations Approaches for Nurturing Inclusivity" has been accepted for presentation.
The ROUNDTABLE entitled "Strategies for Reciprocally Conducting Research with Domestic Violence Agencies across Various Service Environments" has been accepted for presentation.


UofL Kent School Faculty, Dr. Andrew Winters, Dr. Crystal Collins-Camargo, and Dr. Martin Hall are working in partnership with Volunteers of America (VOA) and the KY Department for Community Based Services (DCBS) to provide evaluation of the work and outcomes of the new Family Recovery Pilot Program.  Led by Dr. Winters, the University of Louisville, Kent School of Social Work will evaluate the program, including study of child welfare office sites. The evaluation will be used to determine the efficacy of outcomes and potential for expansion. The Family Recovery Program pilot will begin this year in Clay, Hardin and Lincoln Counties with community partner Volunteers of America Mid-States (VOA) and will focus on supporting families who are struggling with substance use disorder and are in contact with the Department for Community Based Services (DCBS). The innovative project will build an earlier and more effective collaboration between DCBS and VOA, a non-profit behavioral health organization with a focus on recovery for families working to overcome substance use disorder.

Edgardo Mansilla, Executive Director of the Americana World Community Center and a long time Kent part-time faculty member, recently received the honor of having a street in Louisville named after him. The street, formerly Kentwood Way, is at the corner of Southside Drive and is now named Mr. Edgardo Mansilla Way. 
Shemika Whiteside, Kent part-time instructor, founder and Executive Director of Zora's Cradle. Zora's Cradle was recently featured on WDRB news. You can watch the news segment here: http://ow.ly/eptp50H3h9x

Shawnte West, Kent part time instructor, spoke at Governor Beshear's press conference announcing KY Social Workers and support staff will be receiving a 10% pay raise. West is also quoted in this NPR article. You can read the article here: http://ow.ly/pe2n50H7ujf
---
Student Champion Awards
The University reached out to students at the close of this spring semester and asked them to submit the names of faculty and staff members they believe went above and beyond their duties to provide exceptional or critical support to them during the pandemic. The names of these faculty and staff members were mentioned by several students to have fit this criteria.
"Student Champions" demonstrated commitment to students during the pandemic that students said helped them feel a sense of belonging and confidence in their educational pursuits during the pandemic. View the list here.