Fall 2020 Faculty News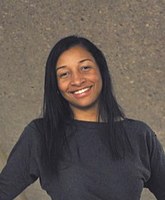 Congratulations to Dr. Emma Sterrett-Hong who was recently awarded the 2020 LGBT Center Advocate Award.  Each year this award is presented to honor a faculty and/or staff member who has helped to build a more inclusive and welcoming campus community, and has made a positive impact through their advocacy for LGBTQ+ people campus-wide. Read more. 
Dr. Anna Faul & Dr. Joseph D'Ambrosio

Drs. Anna Faul, Executive Director of the Trager Institute and Kent faculty, and Joe D'Ambrosio, Wellness Director of the Trager Institute, obtain Lifestyle Medicine certifications from American College of Lifestyle Medicine. Read more.  Also, Dr. Faul  was elected president-elect of the National Association for Geriatric Education. Read more.

Dr. Martin Hall

Dr. Martin Hall has been studying an intervention to improve services to families dealing with addiction who come into contact with the child welfare system.  Two of the 7 studies (6 of which he was involved in) were reviewed by the Title IV-E Prevention Clearinghouse as being a promising practice. This means that jurisdictions can put funding into utilizing the practice into their Family First Plan and can be supported for more evaluation so that it can move up the ladder of evidence. Read more




Dr. Armon Perry

Dr. Armon Perry's book, "Black Love Matters: Authentic Men's Voices on Marriages and Romantic Relationships," was recently published by Lexington Books. The book is an in-depth qualitative analysis that focuses on a diverse group of adult black men and their attitudes towards behavior in marriage and romantic relationships. To give voice to the men's narratives, Black Love Matters follows the men for four years, chronicling the experiences and the circumstances shaping their relationship trajectories. Contributions in the book were written by Siobhan Smith-Jones, Cheri Langley, and Azaliah Israel. More information about the book is on the website here.

Dr. Bibhuti Sar

The Americana Community Center Board of Directors, Staff, and volunteers awarded Dr. Bibhuti Sar the 2020 Americana Dreamers Award.  Americana provides holistic, comprehensive programs to immigrants, refugees, and low-income individuals in Louisville. These programs enable people to overcome the challenges of integrating into a new community and of living below the poverty line.

Dr. Laura Frey

Dr. Laura Frey was recently appointed to the CFT Program Director role effective January 1, 2021. Laura will complete the 3-year term that Dr. Sterrett-Hong. We are excited to welcome Laura into this administrative position and look forward to her working to further develop and advance the CFT Program.

Dr. Stephanie Grace Prost

The Progressive, an online and print magazine that focuses on social justice issues has recently published an article, "The Graying of Mass Incarceration," in which Dr. Stephanie Grace Prost is quoted. The article also links to additional information regarding the Oak Study which she, Dr. Adrian Archuleta and Dr. Seana Golder conducted. You can read the article here.




Shawnte West

Shawnte West, MPA, MSSW, PT Faculty, was interviewed and featured in the news for her work during the Breonna Taylor and Black Lives Matter protests. West was featured and/or quoted on Sirius radio, the Courier Journal, LEO Magazine (2 articles), and the New York Times.