Dr. Anita Barbee Gives Presidential Address at Annual IARR Conference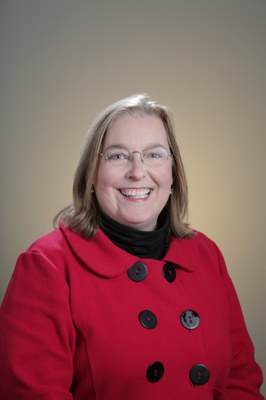 On August 1st, Dr. Anita Barbee gave her presidential address entitled, Bringing a Relationship Lens to the Workplace, to the members of the International Association for Relationship Research (IARR) as part of their annual conference which was in a virtual format this year.   
The International Association for Relationship Research (IARR) is an interdisciplinary organization promoting advances in the scientific study of personal and social relationships. IARR members represent a wide range of disciplines, including but not limited to psychology, family studies, sociology, communication, anthropology, social work, and gerontology. IARR encourages collaboration among students, academics, and new or experienced researchers. The association has members from six of the seven continents and sponsors two peer-reviewed journals: Personal Relationships (PR) and the Journal of Social and Personal Relationships (JSPR). Additionally, IARR sponsors the newsletter Relationship Research News, the book series Advances in Personal Relationships, workshops, conferences, and biennial specialized "mini-conferences." For more information about IARR, visit: http://www.iarr.org 
In Dr. Barbee's keynote address she discussed an analysis of QIC-WD data.
"We conducted HLM analyses (workers nested in supervisor teams) to examine the role of supervisor and worker attachment (level of attachment anxiety and attachment avoidance) on outcomes like secondary trauma, perceived supervisor support and intent to leave the organization," said Dr. Barbee.  
She says, one key finding included in the talk:
The workers on teams with stressed supervisors, high in attachment anxiety, and use of authoritarian leadership approaches who also experienced high levels of work and personal stress and low work engagement, experienced the most secondary traumatic stress.  This is a critical new finding in the child welfare space. 
Child welfare is a workplace that primes attachment schemas. For supervisors with anxious attachment orientations- this means that they are often moody and prone to attend to their own emotional needs in a workplace where staff look to supervisors for continual input, guidance, and support. At one level workers with these types of supervisors are uncertain if they can depend on them in a crisis.  At another level, because those with anxious attachments are prone to control others to manage their own anxiety, this may come off as particularly harsh in an already overly bureaucratic organization with many rules and pressures.
This uncertainty and micromanagement on top of high workloads with traumatized clients is a perfect storm for secondary trauma which not only harms the workforce but their ability to interact positively with co-workers and the families being served.  There are implications of this study for who to promote to supervisory roles, how to prepare and support supervisors and how to hold supervisors accountable for worker well-being outcomes. 
Dr. Barbee has served in the role of IARR President-Elect (August 2016-July 2018), the role of President (August 2018-July 2020) and Immediate Past President (August 2020-July 2022) of the IARR Board. During the past two years she has led the Elections Committee and served on the Conference Oversight Committee, the Diversity, Equity, and Inclusion Committee that she formed in her term as President and on the IARR History Committee since it was 40 years ago in 1982 that the first Personal Relationships Conference was held and 20 years ago in 2002 that two parent organizations merged to form IARR.