Alumni Spotlight: Laura Jones, LCSW, '16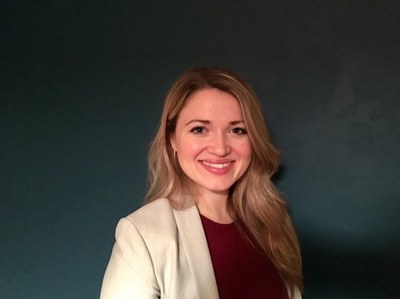 Laura Jones graduated from the Kent School in 2016.  She is currently employed as a Manager, in the Oncology Restorative Health and Wellness Program, and is a Sexual Health Therapist at the UofL Health Brown Cancer Center. She is also a Group Facilitator at Gilda's Club of Kentuckiana.
During her time at the Kent School, Jones recalls one of her favorite classes and professors to be Death and Dying with Dr. Barbara Head. "This class opened my eyes to how much emotional distress stems from grief. I still reference the lectures and texts from this course on a regular basis." After graduation, Jones received the Marc A. Lehmann Spirit of Service Award Recipient in 2018 and completed the University of Michigan Sexual Health Certificate Program: Sex Therapy in 2020.
Laura believes the Kent School helped prepare her for the social work profession in several ways. "The Kent School opened doors through connections to the oncology social work community in Louisville (I am now an employee at my advanced clinical practicum site,) and provided me with the tools to advocate for patients and clients not only in micro practice, but on a macro level as well."
"I love working in the field of oncology and being with patients at some of the most turbulent, vulnerable, and courageous times of their lives. I have seen so much resiliency in the patients and caregivers I work with, and it is always so humbling that I am able to be there (in whatever small or large way) during their journeys. Cancer does not discriminate- I see patients of all ages, socioeconomic statuses, races, gender identities, and ability levels."  
Most recently, Jones completed a program through the University of Michigan in Sex Therapy. "Many of our patients reported that they were seldom asked about their sexual health and functioning during treatment. I have been honored to be able to talk with patients about their sexual selves, including relationship and body image issues."
The alum says that she thinks it is important to constantly grow and learn in the field of social work. "I am always learning just how much I don't know." To current and prospective students, she gives the advice to "always be a student, even after school is over. Take every opportunity to attend a training or talk with a mentor to provide additional perspective on your practice. Lifelong learning creates well-rounded social workers and professionals."
Laura and her husband have two dogs, Seymour and Winifred. They enjoy taking trips to Asheville, NC because it is dog friendly.