$3.4 million grant awarded from the National Institute on Alcohol Abuse and Alcoholism (NIAAA) at NIH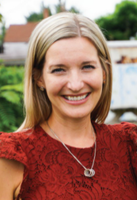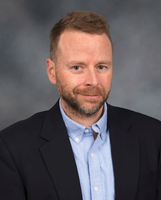 Drs. Lesley Harris and Martin Hall were awarded a five-year grant (R01) from the National Institute on Alcohol Abuse and Alcoholism (NIAAA) at National Institutes of Health (NIH) with a total award funding of $3.4 million. 
The project relies on an interdisciplinary team of researchers across UofL, including Dr. Lesley Harris (PI, Social Work), Dr. Jelani Kerr (PI, Public Health), Dr. Shirish Barve (PI, Medicine), and Co-Investigator, Dr. Martin Hall (Social Work). The title of the project is Alcohol Misuse, Gut Microbial Dysbiosis and PrEP Care Continuum: Application and Efficacy of SBIRT Intervention (1R01AA030485, 2022-2026).  
More information on the project from the research team is described below. 
This study will use a syndemic approach to expand the HIV/AIDS prevention toolkit among populations impacted by alcohol with a range of patterns of episodic and long-term use and associated behavioral and biological risks for HIV acquisition. Specifically, the team will execute a randomized control trial among Pre-Exposure Prophylaxis (PrEP) users demonstrating heightened alcohol use to test the effectiveness of the Screening, Brief Intervention, & Referral to Treatment (SBIRT) intervention to reduce alcohol use and examine the subsequent impact on the gut microbiome compared to individuals receiving treatment as usual and PrEP users not demonstrating elevated alcohol use. Finally, we will employ qualitative methods (in-depth interviews) and analysis to understand decision-making factors influencing PrEP adherence and alcohol use over time. 
This study includes the integration of effective prevention and treatment interventions to develop an overarching framework for reducing the incidence of new infections by facilitating cross-cutting research. The team will utilize an existing effective intervention, SBIRT, as well as the implementation of SBIRT with integrative HIV preventive activities across diverse healthcare settings.  
Through this study, the team is excited to contribute to the following areas of HIV prevention research: 1) PrEP Utilization, 2) Treatment as Prevention (TasP), 3) Integration of Preventive Intervention Strategies, and 4) Prevention-related Cross-cutting Research (alcohol use and related mental health and substance use comorbidities). 
The team would like to thank Eric Schneider, Dean Crystal Collins-Camargo, Dr. Sunshine Rote, and the Kent School Business Office for their support and encouragement with grant preparation!