Pass the Mic: Dr. Karlynn BrintzenhofeSzoc
When
Mar 10, 2022
from

02:00 PM

to

03:00 PM

Where

Virtual

Contact Name
Connie Cox
Add event to calendar

vCal




iCal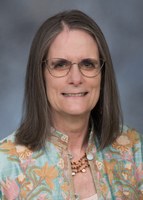 Karlynn BrintzenhofeSzoc, PhD, MSW, FAOSW, is a Professor and the Dr. Renato LaRocca Endowed Chair in Oncology Social Work at the Kent School of Social Work. Dr. BrintzenhofeSzoc has been an oncology social worker and psychosocial researcher focusing on those diagnosed with chronic or life-limiting diseases and their families for over 30 years, with cancer being the primary disease. Her primary research interests include exploring the BioPsychoSocialSpirtualSexualCultural (BPSSSC) characteristics and how these influence adaptation across the cancer trajectory (including the use of alcohol during treatment) and how interactions with healthcare systems impact these issues. Secondary research interest is on palliative and end-of-life care from the patient, family members, and healthcare providers.
Dr. BrintzenhofeSzoc has been a social work educator for 20 years, teaching research and evaluation, working with people with chronic and life-limiting diseases at the micro, mezzo, and macro levels, ethics, and death at both masters and doctoral programs. As a social work educator, she focuses on improving the understanding of the role of social workers in healthcare settings and changing the perception of social workers by other healthcare providers.
The event will be held from 2:00-3:00pm EST. It is designed to give students an opportunity to meet faculty and discuss areas of interest. Dr. BrintzenhofeSzoc will have the MIC for the first 30-40 minutes. The MIC will then be passed to students during the last 20 minutes to ask questions and/or discuss projects of interest.
 Download event flyer [PDF]
Login Details
Microsoft Teams meeting
Join on your computer or mobile app
Click here to join the meeting
Or call in (audio only)
+1 502-792-9582,,506788472#   United States, Louisville