Degrees and Majors
The Kent School of Social Work and Family Science offers one undergraduate degree and four graduate degree programs.  We seek to prepare well-qualified social workers and family therapists who practice from a strong professional value-base to serve the metropolitan mission of the university. Our graduates promote social justice through their practices with diverse client systems. In the context of a research institution, the Kent School of Social Work and Family Science is committed to knowledge development that informs social work practice, recognizing the importance of interdisciplinary collaboration to solve complex social problem. Social work practice helps people mobilize their resources to deal with present circumstances and to enlarge their prospects for the future. Since problems of the individual cannot be seen in any meaningful way in isolation from the broad social and community context in which they occur, social work also takes a leadership role in bringing about institutional and social change.
The Kent School of Social Work and Family Science is committed to teaching the next generation of social workers and family therapists, preparing them to promote social justice and be positive change agents in the fast-growing fields of social work and family science, and empowering them to help others lead a healthier, more productive and safer life.  Contact us to find out how we can help you achieve your educational goals. Talk with one of our Admissions Counselors or attend a virtual or in person information session to learn more.
The University of Louisville Kent School of Social Work and Family Science does not discriminate on the basis of race, sex, age, color, national origin, ethnicity, creed, religion, genetic information, sexual orientation, gender, gender identity or expression, marital status, pregnancy, or disability of an otherwise qualified individual in educational programs and activities.  Accordingly, while a program or activity may be focused on the needs or issues of a particular group, they are intended to be inclusive of all and any participant may benefit from attendance or participation in these programs and activities.
We offer both 100% online and on campus options for the Bachelor of Social Work (BSW) and Master of Science in Social Work (MSSW) degrees.  The Doctor of Philosophy in Social Work (PhD) and the Master of Science in Couple and Family Therapy (MSCFT) are offered on campus, and the Doctor of Social Work (DSW) degree is offered online.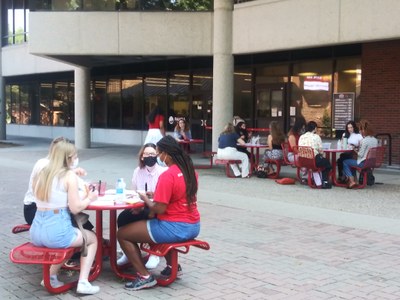 ---
UNDERGRADUATE 
GRADUATE 
---
PRACTICUM EDUCATION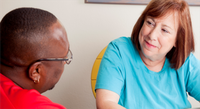 Students gain real world meaningful and enriching opportunities in practicum education to practice concepts learned in the classroom in the community. Social work is a profession concerned with the prevention and amelioration of social problems and the enhancement of the quality of human life. Social workers achieve these goals through direct practice with individuals, families, groups, and community organizations; advocacy; social planning; social policy analysis and formulation; research; and administration. 
Additionally, the Master of Science in Couple and Family Therapy Program, the only COAMFTE-accredited program located in a School of Social Work and ranked in the Top 20 MFT programs in the country by Online Psychology Degrees, offers the Relationship Solutions Clinic, where supervised students provide counseling to clients, gain experience, and feedback in their practicum work in family therapy.