Office of Civic Engagement, Leadership and Service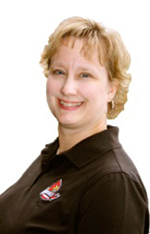 Pam Nessle Curtis, M. Ed.
Director
Office of Civic Engagement, Leadership and Service
Pam joined the CLC in September 2008 and has been focusing her revision efforts on the course she teaches, Educational and Counseling Psychology 355 (ECPY 355): Developing Campus Leadership.  She has:
In her own words:
The Collaborative Learning Community has helped me focus on one area of one project while deeply learning about critical thinking for myself. This program has provided me with a clearer understanding of assessment, which has already begun to better inform the work done not only in the class, but in our department as well. My course has become more intentional in its purpose which makes the learning that much more meaningful for the students."
The course focuses on Intellectual Integrity in each of the assignments and there is a section of the rubric used to evaluate this particular Intellectual Trait. Pam is working on sharpening the focus for the course using Gerald Nosich's "fundamental and powerful concept" approach. With this in mind, she will be reworking the course sessions and assignments to further improve the critical thinking skills of her students.