Wellness Coaching
A confidential partnership between client and coach that facilitates insight, elicits client-generated strategies and motivates client to achieve wellness goals.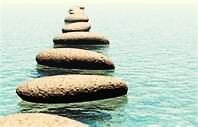 Using Your Strengths to Propel Your Future
Through wellness coaching you will identify your wellness priorities while working one-on-one with a wellness coach intern.  Your coach will use behavior change tools to empower you to take charge, connect with your motivators, and learn goal setting strategies.
What is Coaching?
Coaching:
Creates a powerful partnership between client and the coach
Provides support, guidance, and encouragement; free of judgment
Facilitates change by focusing on your past successes and strengths.
What to expect in your coaching sessions

:
Wellness coaching can help you improve your:
Exercise, eating, and sleep habits
Fun time, 'me' time, and relaxation time
Connectedness to family, friends, and colleagues
Actions that align with your values and beliefs
Creativity and problem-solving
To get involved; you have 2 main options:
Get Healthy Now Wellness Coaching Programs
PRIMARY (Main)
SECONDARY (Supplement)
Coaching Program:

Empowered Health Coaching Program

Get Healthy Now on‐site
Wellness Coaching Program
Qualifier for $40 Monthly Premium Incentive
Yes
No
Eligibility Criteria
Employees enrolled in UofL's medical
plan AND in Get Healthy Now (requires
annual completion of HRA*).
All employees are eligible, even those
who waive the University's medical
benefits.
Delivery Method
Telephonic / Electronic message board
In‐person (face‐to‐face)
Premium Incentive
($40)
Participation is required only if HRA
indicates medium‐to‐high health risk.
None
Participation
Requirements
Maintain monthly contact with
Empowered Health Coach.
Meet for 8 sessions in 1 semester.
Coaches
Health Fitness Corporation
Certified Health Coaches.
UofL wellness coaching interns pursuing an
Interdisciplinary Wellness Coaching
Minor supervised by

certified wellness coaching staff.
* Health Risk Assessment (HRA)
Not interested in individual coaching? Learn more about:
Resources on Coaching:
Wellness Coaching: The Latest Trend in Fitness - WebMD
Fitness: On the Other End of the Line, Discipline - The New York Times