Endorsements

"The University of Louisville is at the cutting-edge in teaching wellness coaching at the undergraduate level. I am impressed with not only the Interdisciplinary Wellness Coaching Minor curriculum, but also with the expert team of interdisciplinary faculty and the engagement and the caliber of U of L's wellness coaching students."
Margaret Moore, Founder & CEO, Wellcoaches Corporation
Co-director, Institute of Coaching
www.coachmeg.com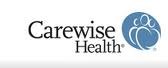 "The level of professional work ethic, behavioral coaching background, and experience coming from the Get Healthy Now Wellness Coaches straight out of school is something that I see in my coaches on staff once they've been hired for several years
U of L's Wellness Coaching program  prepares these students for real life, affords experiences that foster empathy and confidence to guide our members to success.I applaud U of L's  efforts and will continue to look to the GHN Wellness Coaching Program to fill my recruitment needs."
Sarah Ogden, CHES | Wellness Manager | Carewise Health, Inc.

"I am enthusiastic about what the Wellness Coaching Internship program has done (and is doing) for me.
My wellness coach intern, Sumit Gupta, created a powerful partnership, where I was able to achieve more than I could have achieved alone."
R. Thomas Blackburn, J.D.
Professor of Law, Brandeis School of Law
University of Louisville