Getting Started
CLICK THE IMAGE BELOW TO BEGIN THE VIDEO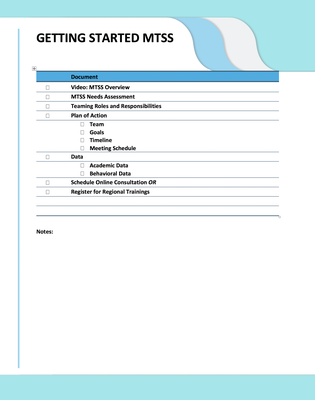 The Getting Started Document Guide is to be utilized by districts/schools when creating or refining their MTSS framework. Use this document as a checklist upon completing each initial step of the MTSS process.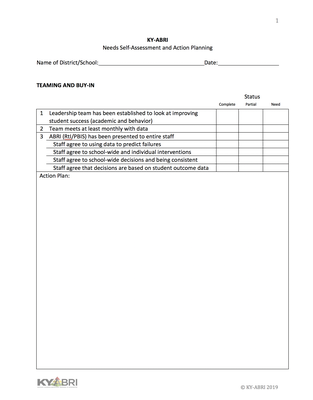 The Needs Assessment document is to be used by district/school-level administrators or MTSS Implementation Teams. This document allows for a temperature check on current MTSS structures. Based on the results of the Needs Assessment, a district/school will be able to identify strengths and areas of growth within their framework. The areas of growth determine actions items to create a more effective MTSS structure.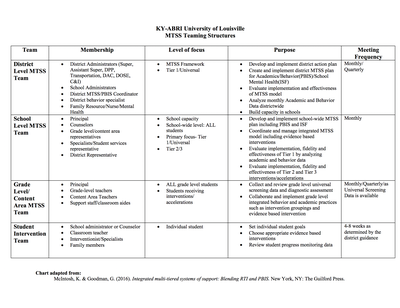 In order to develop MTSS sustainability, a district/school should create teams to support the work of a multi-tiered system approach. The Teaming Structures document lists the various teams which are essential to this development. Listed is a description of each team, members to be included, the function of the team, and how frequently the team should meet.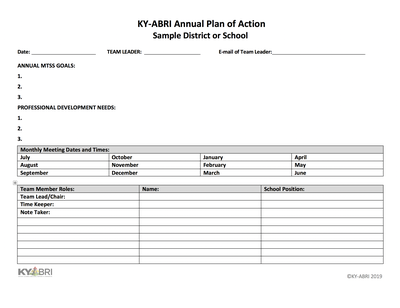 The Annual Plan of Action document is to be utilized by the district/school level MTSS Teams. This document allows for record keeping from the team meetings.  Space is provided for recording team members and roles, annual MTSS goals, meeting dates, monthly agendas, minutes/notes and action items to be completed. Listed under each month is a reminder to collect, graph, analyze and share academic and behavioral data; as data is essential for the team meetings.
The Universal Screener excel document can be used to generate a graphic display of classwide and schoolwide performance in the areas of Reading and Mathematics.