The Belknap Playhouse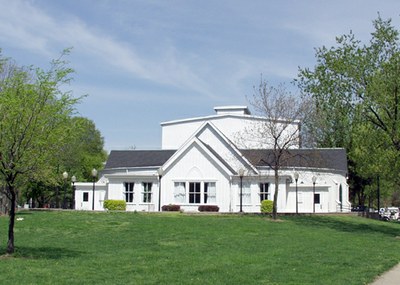 Building Name: The Belknap Playhouse
Building No.: 0011
History:
Year of Construction: 1980
No. of Stories: 2 + bsmt.
Square Footage: 22,166
Primary Use: Support Services
Occupants:
Built in 1874, the current Playhouse originally served as a small, interdenominational chapel for a local orphanage. In 1923, the University of Louisville acquired the land on which the chapel stood, converted the structure into a theatre. In 1977, the Playhouse was dismantled to make room for the construction of the William F. Ekstrom Library, relocated to Freedom Park.