Celebrating May 2022 BA/BS Graduates and Award Winners
Celebrating May 2022 BA/BS Graduates and Award Winners
In May 2022, 16 students completed a BA or BS in Anthropology. This includes students with a wide array of interests, experiences, and pathways ahead. At a department celebration at the semester's end we honored each of the graduating seniors, presenting them with gifts of plants and short notes of commendation from the faculty. The May 2022 graduates are: Aaron Alvey, Eric Brian, Maria Cora, Jackson Deveaux, Liza Devlin, Presley Doom, Hannah Eckel-Sparrow, Clark English, Libby Hagan, Mason Hardin, Kristina Kreutzer, Lynda Martinez, Erynn Overfield, Emma Roberts, Thomas Seebold, and Bailey Watson.
At the event we also honored the undergraduate award winners for 2022, including Department Merit Award winners Hannah Eckel-Sparrow and Eric Brian, and winners of the Peteet Award for Excellent in Anthropological Scholarship, Maria Cora and Elizabeth "Libby" Hagan.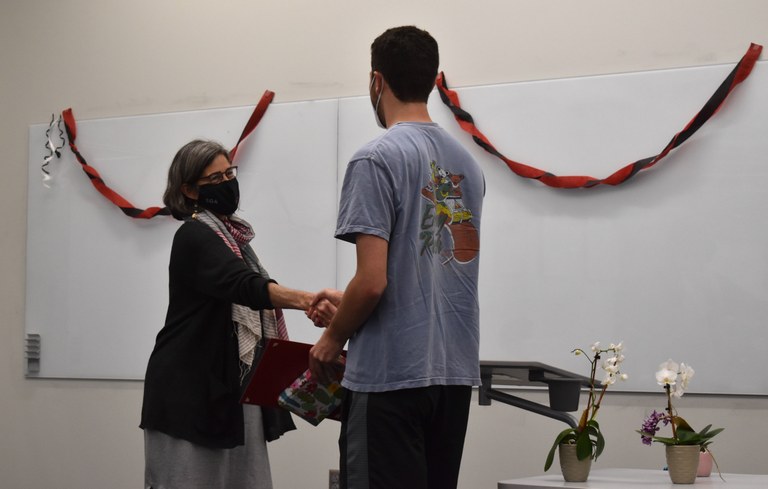 Dr. Markowitz presenting Eric Brian with a Department Merit Award.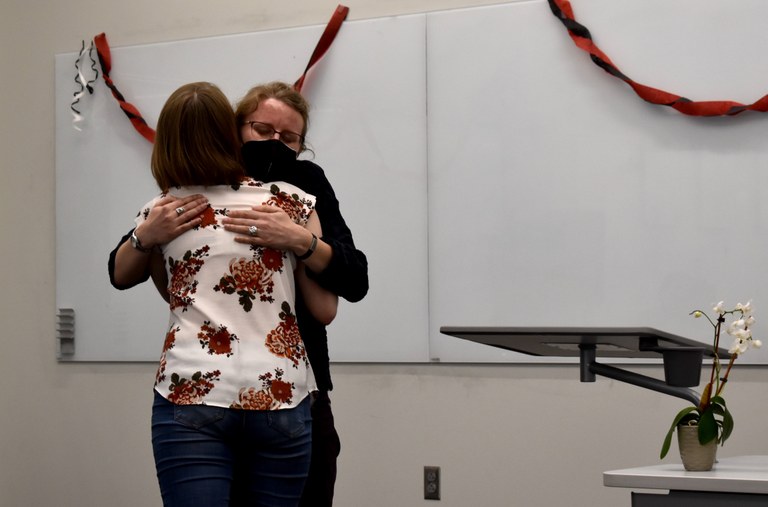 Dr. Marklein congratulating Libby Hagan for the Peteet Award.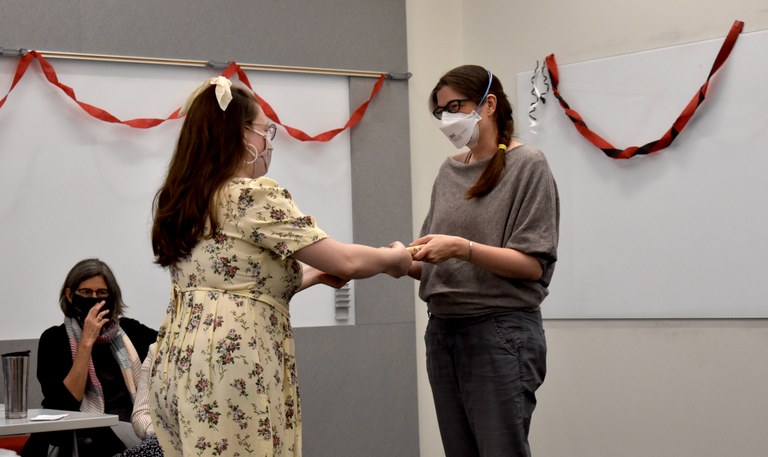 Dr. Storey presenting Maria Cora with the Peteet Award.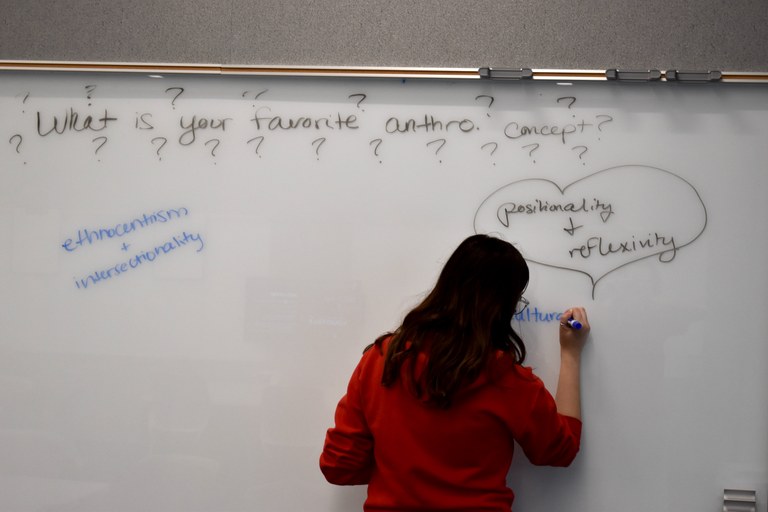 Students reflecting upon Anthropology at the event.
All photos are by Camden Lanier.